Something exciting is always happening in the Religious Studies department! Read on to find out what's new this year.
2021-2022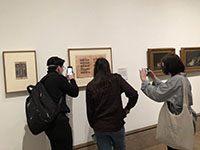 This year, our department were thrilled to return to in-person classes on campus. Being back in-person allowed for faculty and students to engage in a number of dynamic learning opportunities made possible by our location in Los AngelesIn the Spring semester, Professor Mixon and her classes embraced opportunities to travel and visit spaces within Los Angeles and gain new experiences using campus resources. In her Islamic Art, Architecture, and Visual Culture course, students continually grapple with the question "What is "Islamic" art"?
In this quest they've taken on a few unique experiences! Students visited the Getty Center to view a new acquisition of a folio from the "Pink Qur'an" and to observe the placement of this religious object in the context of a large, public-facing museum (see a picture from the visit to the left). They've also utilized Occidental College's Special Collections and practiced traditional calligraphy methods in an in-class workshop led by Professor Mixon, before heading to the campus Letterpress Studio for a hands-on printing lesson with Jocelyn Pedersen (see the picture to the right). 

In Professor Mixon's other Spring class, Holy Sh*t: Engaging the Materiality of Religion, students took field trips to marketplaces such as Little Tokyo or Olvera Street, as well as museums around the city, such as the Norton Simon Museum or the Southwest Museum in order to study religious objects, consumerism, and contexts of these objects in their new museum homes.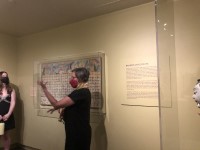 They had a guest lecture from Dr. Rebecca Hall, Curator at the USC Pacific Asian Museum, and then attended a guided tour at the museum for a new exhibition, "Bali: Agency and Power in Southeast Asia," as well as utilizing campus resources like Special Collections to work with a functioning gramophone in their study of religion and sound. This class focused on hands on experiences with religious objects, included ones students created and categorized themselves!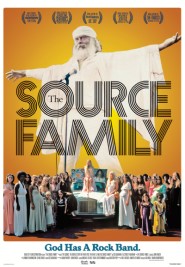 We are thankful to the Remsen Bird fund for supporting guest lectures and making these opportunities possible. Special guests also featured in Prof. Amoruso's classes on American religions. In his Spring course, "Cults" and "Sects": New Religious Movements in the Americas, students examined how media representations of emergent religions have contributed to popular stereotypes about so-called "cult" behavior. In preparing to create a media representation of their own in the form of a podcast episode, students met with director Jodi Wille, whose work explores Southern California religious subcultures. After viewing The Source Family (2012) and We Are Not Alone (forthcoming), students talked with Dir. Wille about how to tell more nuanced stories about new religious movements that don't merely recycle old tropes about brainwashing, manipulation, and deadly violence. 

This year, our students have continued to astound us with their creativity and brilliant writing, presenting, and research skills that have led them to produce innovative and engaged papers and projects (including podcasts, paintings, and sculptures) in their courses across the department. In the Fall, Prof. Holmes-Tagchungdarpa  worked with seniors on a set of amazing senior comprehensive papers in the senior seminar.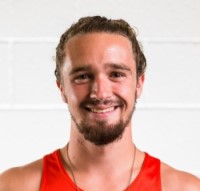 One of our seniors, Alex Smith' 22 was one of six Oxy students to present at the National Council for Undergraduate Research (NCUR) conference, a conference that brings together 3,200 undergraduate researchers from colleges and universities across the U.S. Alex's paper, "The Smell of Death and Damnation: Sulphur as an Apocalyptic Element in the Book of Revelation" was drawn from his senior comps project. Congratulations to Alex for having his paper accepted!

The students in Prof. Upson-Saia's "Good" Sex: History of Sexual Ethics course helped teach the course (see the images to the left). Each choose a topic related to ancient sexuality that wasn't already covered in the syllabus. Students then conducted research on their topic and presented their findings to classmates. Research topics including agricultural metaphors in reproductive writings; the eroticism of the Song of Songs; various traditions and art related to Lilith; anti-Jewish sexual slander; medical and magical views of menstruation; the Roman Bacchanalia festival; orphans; and the Gospel of Mary.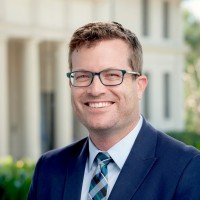 As the year comes to a close, we're delighted to congratulate our colleague
Prof. Peter Lanfer
on his exciting new position at Dartmouth University. Since 2017, Prof. Lanfer has taught a number of popular courses in the department, including
Jerusalem: Holy City
,
History of the End of the World, Mythology of Otherworldly Journeys,
and
Judaism from Exile to Diaspora
. He has also made important contributions to Oxy's First Year Seminar program, all while maintaining a fascinating research agenda that engages with Christian and Jewish histories and literature. Thank you Prof. Lanfer for your contributions to our students' intellectual development and your collegiality. Congratulations on this excellent news! 
2020-2021

2019-2020

2018-2019

2017-2018

2016-2017

2015-2016

2014-2015

2013-2014

2012-2013