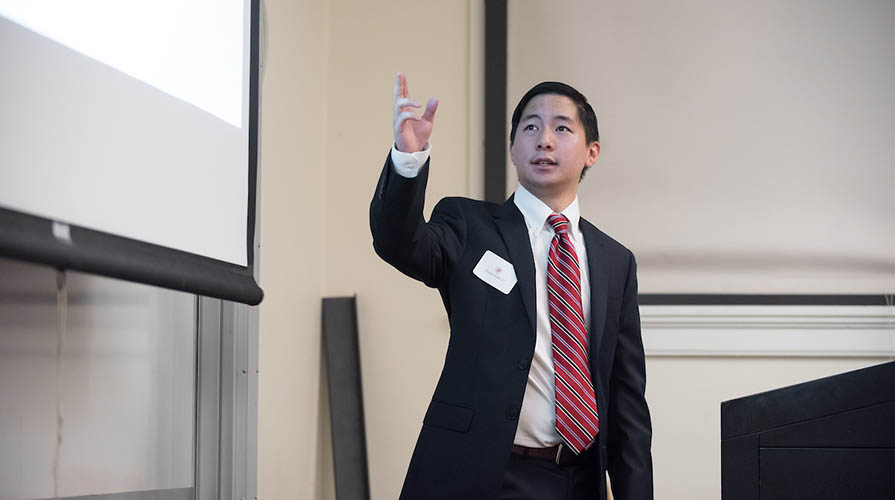 Research is an excellent way to deepen your knowledge and can prepare you for a career as a professional economist.
Economics majors work on both independent and collaborative research projects during the school year and summer. Examples of summer research projects include:
Recent Summer Research (2021)
Past Summer Research (2016-2020)
As evidenced by the above topics, Oxy economics majors study a wide range of issues. To learn more about current questions that professional economists are working to answer, check out the Research Highlights from the American Economic Association or follow the AEA Journals Twitter Feed. 
If you are interested in pursuing research, consult your advisor or a professor who specializes in your field of interest about research opportunities. In addition, consider the following sources of funding:
Summer Research Program
The objectives of the summer research program are to:
Sponsor faculty/student collaborative research    
Provide an academic alternative to nonacademic summer jobs
Increase students' preparation for leadership roles in professions and/or public service
Create an intellectual community, with opportunities for interdisciplinary exchange
Enrich the academic experience of our most capable and promising students
Encourage good students, especially students from under-represented groups, to consider careers in the scholarly professions
John Parke Young Fund Student Grants
The John Parke Young Initiative on the Global Political Economy is pleased to announce the availability of financial support to conduct independent research, undertake internships, and participate in conferences, colloquia, or workshops. Projects must be related to world affairs or the global economy for support.
Bennett W. Schwartz Fund Grants
The Schwartz Fund is an endowment that was given to the College in memory of Bennett Schwartz, a member of the class of 1972 who was an economics major and who undertook significant independent studies in finance.
The most frequent use of the Schwartz Fund is "to support students in significant learning experiences outside the classroom in the areas of economics, investment and/or finance." Schwartz Awards have helped students attend conferences (by paying for registration fees and/or travel expenses) and have supported students doing independent studies in economics and finance around the country and around the world. Recent grants have allowed students to travel to Jordan, Costa Rica, Vietnam, Guatemala, Mexico, and Venezuela, but you don't need to travel to get a grant. One student recently studied the gentrification of Eagle Rock and its impact on the local real estate market! Schwartz grants also can be used to support internships in finance, to do research with faculty members, and to undertake independent research over spring break.
How can you get a Schwartz Grant? All you need to do is write up a one-page project proposal and submit it to econ@oxy.edu along with a resume and a proposed budget. Schwartz grants can be anywhere from $100 to $3500, depending on the proposal, and applications are funded on a rolling basis, so there is no deadline.
Academic Student Project (ASP) Grants
The College maintains a fund for support of small academic projects performed by full-time degree-seeking students during the academic year. In addition, a limited amount of funding is available for students to attend conferences for presentation of results of academic projects.