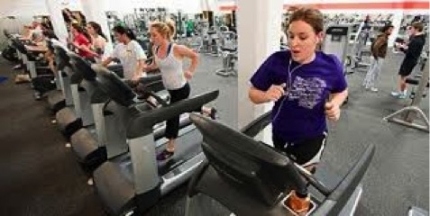 I am not one of those people who makes it to the gym. I might have every intention of doing so, I might spend way too much money on fancy leggings, I might even chow down on a protein bar in anticipation. But I am not one of those people who makes it to the gym. Actually, to be fair, I can usually get there. But getting there and actually getting things done are two vastly different things.
We all know that staying fit and healthy in college is mega-important. No one wants to admit how serious the "freshman 15" is, nor do we want to be one of those people who "hasn't fit into those jeans since high school." But staying fit and making time to go to the gym in college is much harder than it sounds – giving up precious time in your schedule that you could spend studying or with friends is not an easy thing to do.
Many athletes on campus admit to staying on the team partially for the physical aspect of it. But college varsity teams come along with a huge time commitment that is unrealistic for some, given other commitments to work, clubs, and social life.
Nutrition is also a huge factor in one's health. When you are totally in charge of yourself and what you eat for the first time in your life, it is so easy to forget that junk food actually doesn't just disappear when you eat it – it merely relocates, to any number of undesirable areas of the body. Oxy is pretty good about providing healthy options, but the 24/7 availability of cooler pizza is hard to ignore.
In my experience at Oxy, here is what I can recommend to stay fit in college:Sign up for "physical classes" – Spinning, yoga, bootcamp… These are actual classes you can register for just like Econ 101 or Marine Bio! What's better yet is that if you are committed to staying fit, these classes expect you to be there, so you have more motivation to actually go since your grades depend on getting off your butt. Because let's be honest, at 4:30 on a Monday afternoon there is so little motivation to peel yourself off the couch, your bed, or wherever, and do stuff.
Skip the Green Gean – Or at least get informed what you are drinking. An iced green tea is one thing, but a small chai latte with 2% milk (16 oz) is about 250 calories and a whopping 42 grams of sugar! I'm not saying never treat yo'self, but maybe not three a day. Drinking your calories makes it easy to forget how much sugar/fat you are taking in – just being mindful of what you are drinking is a step in the right direction.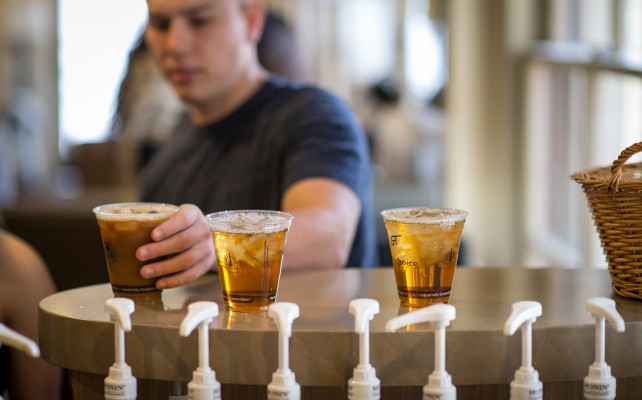 Take advantage of L.A! – Grab a buddy and go explore the natural gym southern California has to offer! We are right between the beach and the mountains, two beautiful and exciting terrains fully worth exploring. Going for a hike or playing beach volleyball is a good way of staying active and having fun at the same time. Rent a bike from Oxy's bike share and tackle the L.A river trail. The world is your oyster! Go forth and enjoy!