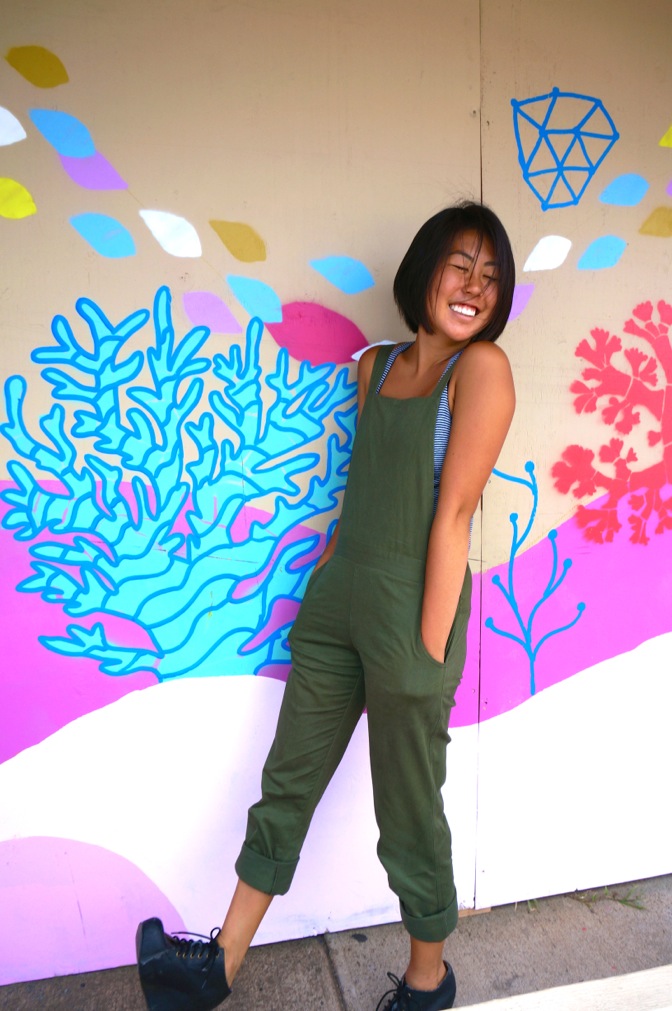 My name is Sarah Tamashiro and I am a senior art history major.  I am from Waimalu, Hawaii and originally attended school on the east coast and after finding that it wasn't the place for me, I decided to transfer schools.  The art history opportunities that being in a metropolis like Los Angeles could offer was a big pull for me to transfer to Oxy in my sophomore year.  
Art history is much more than looking at pretty things on walls; it's part-economics, part-genders studies, part-international affairs, part-science and technology.  It's everything really, just with the perks of looking at things that are easy on the eyes (usually) everyday.  
Art historians are critical observers.  Nothing is the way it initially seems and the intentions of why an object was created to look a certain way is usually much broader than just for aesthetic purposes (although we sometimes question why a person is making a piece for purely aesthetic reasons too.)  We look at the whole object and then break it down, asking questions about why the piece is like this, what makes it different, and why something captures our curiosity.  We take these preliminary questions and find answers through research in a variety of fields and using a variety of techniques.
Over the past two and half years, curators from some of LA's top museums have taught some of my classes and their access to collections provide so much more to their lesson plans.  Things are better in person and because art history relies on the visual, being able to see, walk around, and sometimes touch an object solidifies our in class learning.
I'm currently enrolled in "Appropriating Asia: The Depiction of the Exotic in Western Art" taught by Oxy alum, Dr. Stephanie Schrader.  Prof. Schrader is a curator in the drawings department at the Getty Museum and we meet with her every other week AT THE Getty Museum.  WE HAVE CLASS AT THE GETTY MUSEUM.  The Getty has a strict collecting policy and only acquires Western art so our class focuses on how a broader world experience can be seen in objects in the Getty collection.
 Over the course of the semester, we've looked at drawings and ceramics and last week we looked at examples of Asian lacquerware with one of Prof. Schrader's colleagues, Arlen Heginbotham, associative conservator in the decorative arts conservation lab.  As a conservator, his work requires him not only knowing about the art historical period of the pieces but also understanding the science behind how an object was created so that he can best care for it.  
In the case of lacquerware, not only does the conservator need to know why lacquerware was produced but also needs to understand who the lacquers were produced for and how how then this affected how lacquerware was made in its source country and how the lacquerware was consumed in the places it was exported too.  As we learned from Mr. Heginbotham, with new trends, lacquerwares were reappropriated, broken down from its original imported forms (i.e. desks, chests, etc.) and refitted to modern styles of decorative, French Rococo furniture.  
There was a lot of science talk today and as a proud former science fair participant (state science fair six consecutive years, guys), I loved it.  The conversations we had today on these pieces showed that art is so much more than meets the eye.  The pursuit of uncovering new understandings of the past is why many of us in art history keep doing what we're doing.  I encourage you to look at something, whether it be art or not, in a different way.  It may just make you want to become an art historian too.