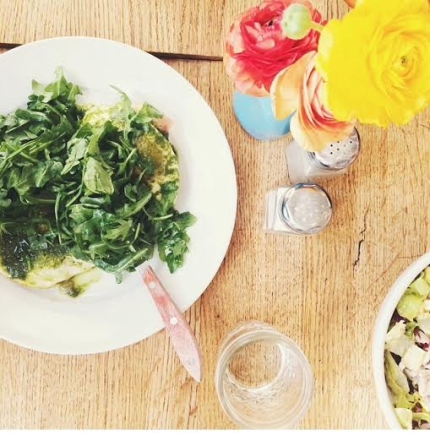 Hi everyone!
I'm so excited to be back and blogging directly from Oxy's campus!!! Last semester, I was studying abroad in Madrid, Spain. You can check out some of my other posts or email me (dumpson@oxy.edu) if you'd like to hear more about my experience, but I will say that choosing to study abroad was one of the best decisions I've ever made. I made such close connections to my host family, the friends I made on the program, and the city itself that it was so devastating to say goodbye after such an amazing semester. However, I was excited to be back in the States and see my family and friends and enjoy the comforts of home.
Upon returning, I had five long weeks of winter break to adjust back to the American way and lemme tell you, reverse culture shock is definitely a thing. What do you mean we don't eat dinner at 10 PM? I still struggle with wanting to tell everyone about my experience but not wanting to start every sentence with "When I was abroad…" And being out of the loop when people talk about things that happened last semester was hard at first but eventually, I caught up. I keep trying to push people on "calimocho," a typical drink found in the Basque region of Spain that is half red wine, half cola. "It tastes just like Sangria!" I say, but no one buys it.
Since being back at Oxy, it's been so great to get back into the swing of things. I started tutoring in Downtown LA again with Neighborhood Partnership Program, saw my best friend perform in Vagina Monologues and saw a screening of Dear White People put on my Kappa Alpha Psi. Since I hadn't been back in LA since May, I was also excited to get back and remind myself why I chose to come to college here in the first place. Last weekend, I went to lunch with my friends at Huckleberry Cafe and Bakery in Santa Monica. Then, we went to Little Tokyo and bought Japanese snacks at a hole in the wall grocery store. Though I truly love Eagle Rock, it's sometimes hard to remember that Oxy is in a metropolitan area and is pretty close to a lot of cool things. Leaving Madrid was one of the hardest things I've ever done and I miss it everyday, but I am so glad that I have a place like Oxy to come back to.