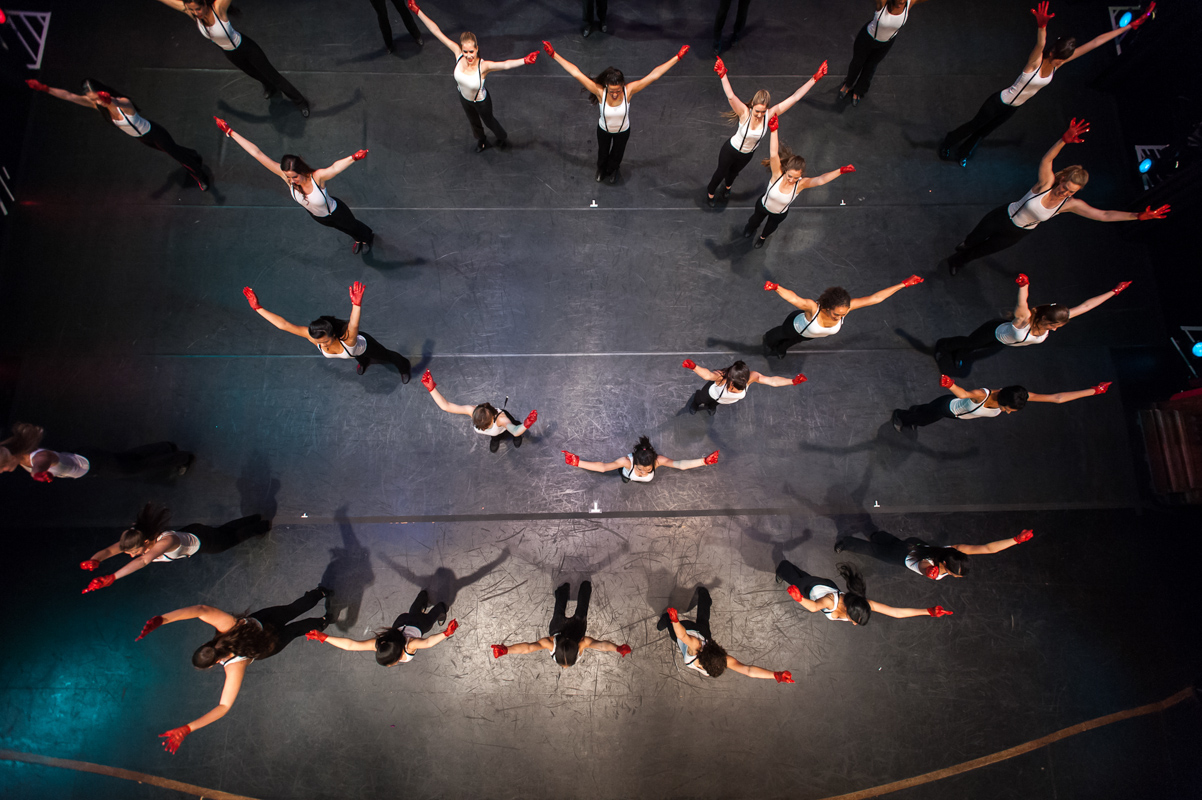 A couple weekends ago, Oxy's biggest club on campus, Dance Production, had their much anticipated annual performance. As a member of Dance Pro and a dance enthusiast, I can say with certainty the club lived up to the high expectations. The performance was comprised of 17 of dances, ranging from hip hop, to hula, to flamenco, to Broadway. The dancers in every piece, as well as each choreographer, are current Oxy students, making the club completely student-organized and produced.
Once a week during the school year, each Dance Pro group practices for about an hour and a half, typically on the weekends in order to accommodate everyone's academic responsibilities. Choreographers usually have a good amount of previous dance experience, but the position is open to all classes including first years! Don't worry though, members of each dance piece range in ability. The club is open to all levels of ability from very beginner to advanced. Because Oxy is a small liberal arts school, and due to the broad range of dance genres presented in the show, dancers of all levels and styles are welcomed and encouraged to participate! Many of my friends who were also involved, had little to no dance experience, but still loved every minute of it!
I danced in a hip hop piece, choreographed by  First Year student Ian McPherson who has a lot of new and unique talent. I loved our rehearsals and everyone in my dance was a blast to be around. I enjoyed expanding my dance repertoire by learning a completely new style of dance.
The week leading up to the performances at the end of March is called Tech Week. Monday and Tuesday we have a little rehearsal with just our own dance, practicing for the first time on the grand Thorne stage, as well as setting positions and lighting. Wednesday and Thursday are both more formal rehearsals in costume with the full cast. Other than the final performances, these two days were some of the most fun for me. Finally getting to be on the stage, sharing our piece that we had worked for many weeks on was very rewarding. These were also the dress rehearsals that all members of Dance Pro cast were able to watch. Having the rest of the Dance Pro community cheering you on during your performance felt very supportive and encouraging.
Finally, Friday and Saturday were our official three performances! For each performance the audience was packed and loud, cheering before, during, and after each piece. The energetic atmosphere behind the scenes as well as from the audience made each and every hour of practice completely worth it!
Dance Pro is Oxy's largest club not only due to its large amount of members, but also because it hosts the most highly attended student event of the year. Through Dance Pro I was able to meet new friends, spend more time with old friends, continue my love of dance, and also join a community of some of the funniest, most inspirational people on campus!