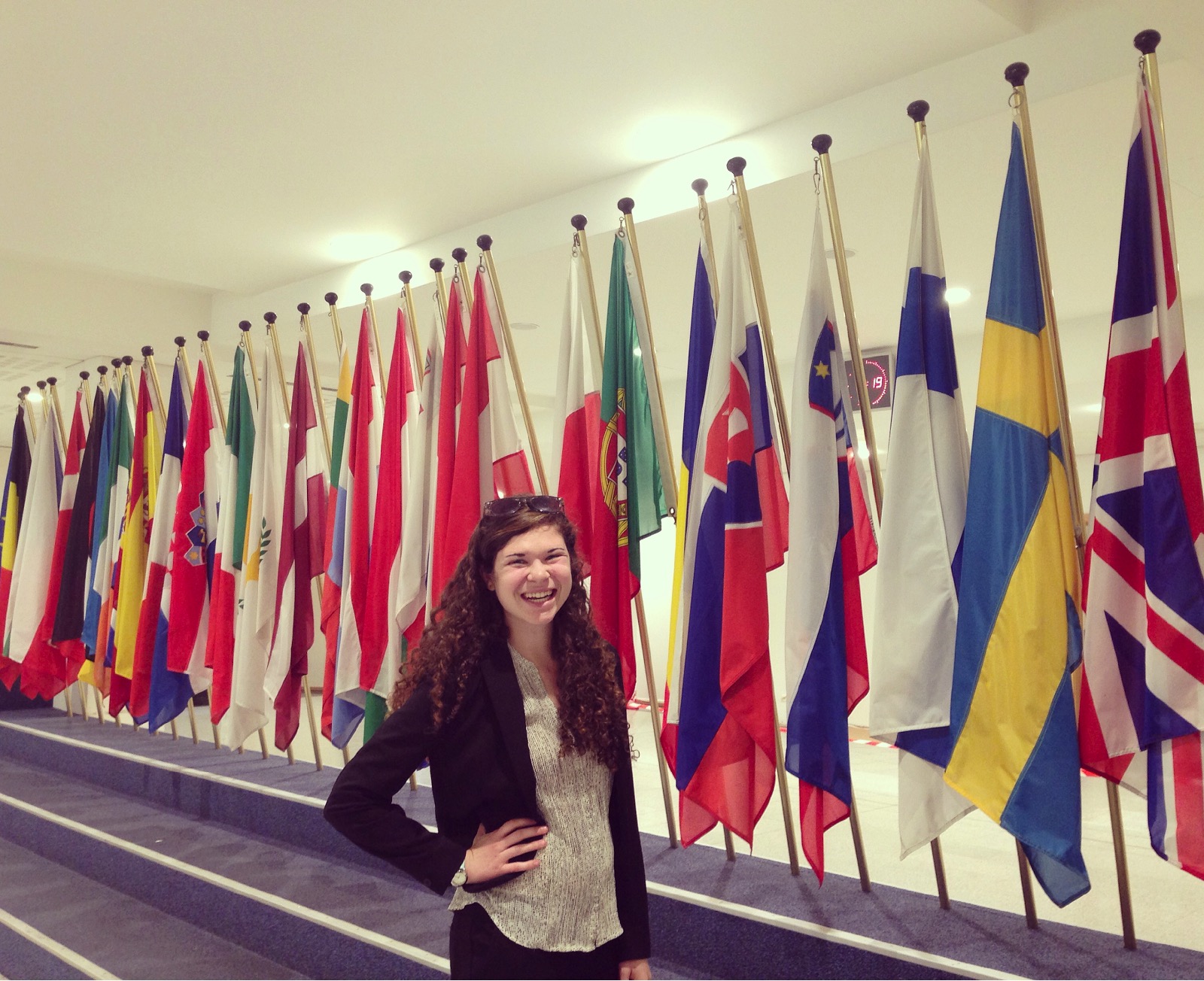 One of the reasons I fell in love with Oxy was because of its emphasis on "community-based learning." My tour guide constantly repeated this phrase, crediting it for her amazing academic experience at Oxy. I, too, frequently talk about it when giving my own tours as a tour guide.
But what exactly is community-based learning? I define it as extending my education beyond the classroom and experiencing what I am learning in the surrounding community. Because of Oxy's Los Angeles location, I have had many opportunities to apply my education beyond the classroom by visiting jazz clubs for my Jazz History class, seeing a play for my CSP, and my personal favorite, going to Dana Point to look at geological structures (shout out to the Geo Gang pictured below!).
As I am reminiscing about these memories, I am writing this from Copenhagen, Denmark, where I am studying abroad this semester. Because students can't experience everything they are learning about in Los Angeles, Oxy encourages students to continue practicing community-based learning beyond Los Angeles by participating in some sort of study abroad program. The study abroad options were daunting at first as there were so many to choose from, but I finally decided to spend the semester in Copenhagen, Denmark, studying European Politics at the Danish Institute for Study Abroad (DIS). And I definitely made the right choice!
(I live right by Nyhavn, the canal pictured in literally every picture of Copenhagen)
Being in Europe, I had the opportunity to travel with my class a few weeks ago to Brussels, Belgium to visit the different European Union (EU) institutions. As a self-proclaimed politics nerd, this was a dream come true as we got to learn about how these institutions function in the institutions themselves! We met with members and staff of different EU institutions and lobbyist organizations who explained the EU system to us—it was truly a whirlwind and I majorly nerded out as you can see in the pictures of me at the European Commission and at the European Parliament below.
Although I miss walking around Oxy and seeing my friends every day, I am so fortunate that Oxy has all of these study abroad opportunities so I can experience what I am learning all around the world! I can't wait to return to Oxy in the spring and be able to share these experiences with all of my friends and professors!