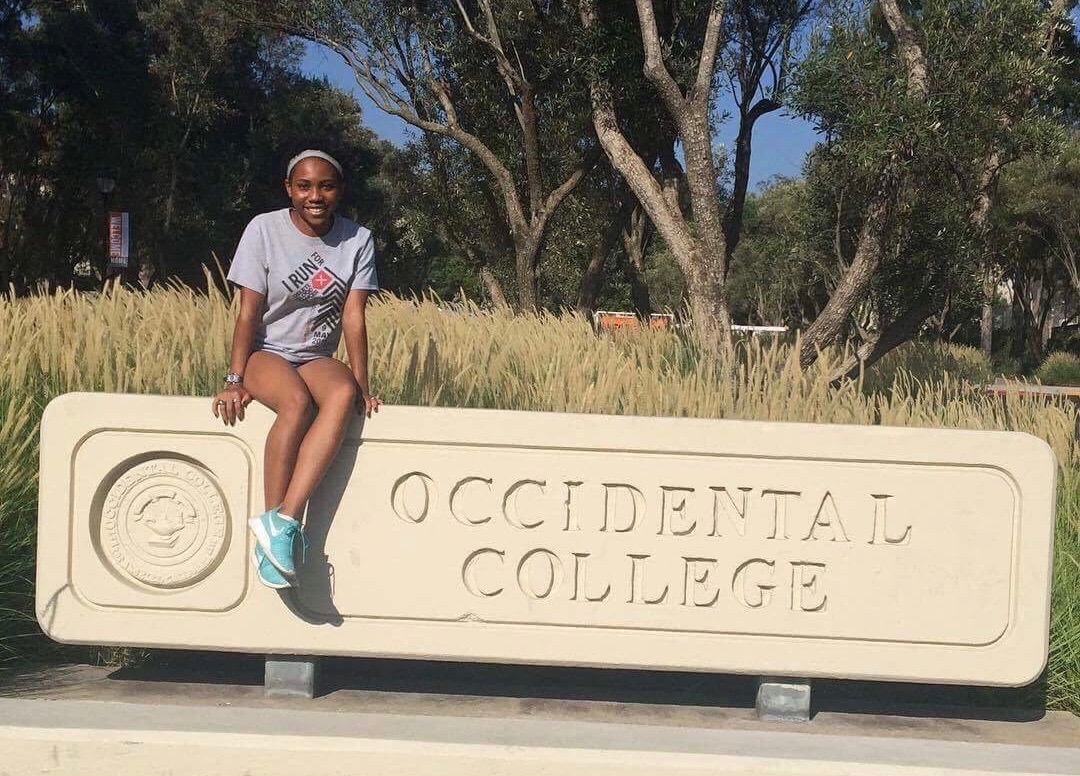 If you're reading this post, then that means you are considering Occidental as one of your college choices. Three years ago, I was in your position, and quite frankly, I didn't know what to expect from a school in Los Angeles, let alone Oxy.
Let's be real, Texas is very different from L.A.! The weather, the culture, the people, and the food; it's not like back home. However, don't be pushed away by that. Living in L.A. has been one of the best experiences of my life, and I'm sure it will be for you also.
First things first, I was born and raised in Dallas, Texas and I graduated from The Greenhill School. I'm currently a junior at Oxy and I'm an economics and comparative studies double major. I know what you're thinking, "What in the world is comparative studies?" The way I like to describe it is that it's a classics focused english major with a language requirement; so basically, you choose a classical language, learn it, and then start to read and analyze the classical texts written in that language. I chose to have ancient Greek as my language because I've had a love for Greek mythology since middle school. I'm also a student-athlete on the cross-country and track teams. Allow me to put an emphasis on student-athlete. We are a D3 school, so we pride ourselves on having athletes that are strong on the field and in the classroom. It's challenging, but rewarding.
Perhaps the most significant change when you come to L.A. is the culture. L.A. is a big melting pot full of different people from all different backgrounds. That was one of the most important things to me when I was looking at colleges. I wanted to be in a diverse area so that I could learn about cultures different from my own. I can't speak for all of Texas, but coming from the Dallas private school sphere, I grew up around the same kind of people. There wasn't much diversity in Dallas. L.A. is completely different, and it's perhaps the best thing about having come here. Oxy is similar, the only difference is that it's on a smaller scale. There are people from EVERYWHERE, and I didn't think I could get that at a large state university.
Now, the weather. We Texans know what heat is, that's for sure. We also understand humidity and the wicked things that it can do to your hair. When you come to LA, you'll get a good laugh when people say how humid it is. You and I know that humidity cannot be understood until you've had to walk outside your front door and feel every element in the air cling to your body. Fortunately, you won't find that out here in LA, nor will you find a heat index of 110 degrees from July until September. The beach is about an hour  drive from campus depending on where you go, so grab your cowboy hat (or Cowboys, if you're a fan) and head on down to the water. Lastly, and perhaps the most important for us food loving Texans, is the plethora of places to eat. You can find literally any food you want here. From sushiritos, to ramen, to poke bowls, to Mexican food (not Tex-Mex, sorry), to tacos trucks on every corner around Oxy, you will always be able to find something to eat. You can be your own Guy Fieri and make it your goal to try a different restaurant each month you're here.
Choosing a college will probably be the biggest decision you've made thus far in your life, and it should make you a little nervous, but it should also be a decision that you feel confident in. Oxy is my home away from home, and maybe if you find the beauty in L.A. and this school, it'll be yours too.