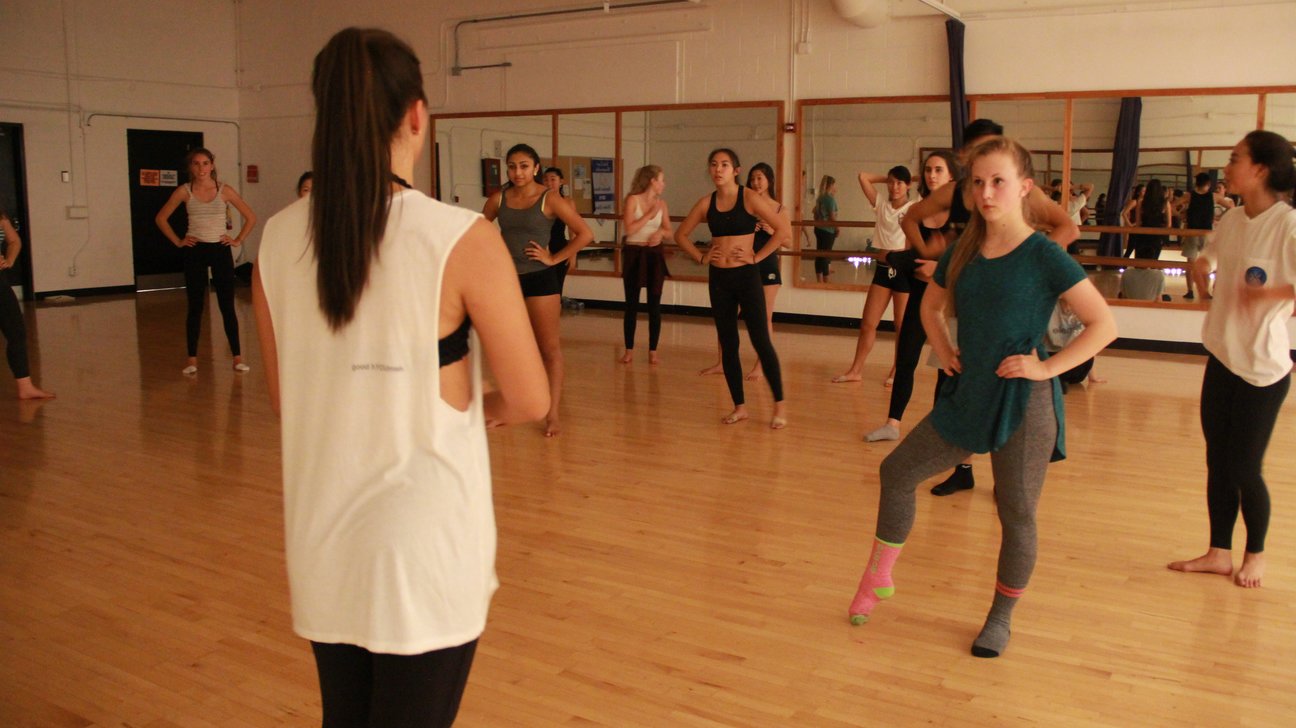 This past week I attended an open dance class held by one of Oxy's dance groups called Hyper Expressions. I have previous experience in ballet, however I had never tried much contemporary or improvisational dance, which was the focus of this week's session. The class was held on a week night and was open to all students, regardless of their dance experience, which made the class a lot of fun due to its relaxed nature. Members of the dance group led each section of the class and also choreographed the dances.
We started out with a breathing exercise, lying on the ground, centering our energy and slowly moving our limbs. The next section was improvisational practice. We danced in lines across the classroom, embodying different emotions including love and defeat. This exercise was beautiful to watch as each person had their own unique interpretation of how the emotions made them feel and therefore how they themselves moved.
The final section of the class was learning a choreographed contemporary dance as a group. "I wanted to make a piece that was fun but also a piece that everybody could achieve. Traditionally, contemporary can have a sad, depressing connotation so I tried to choose a song that was upbeat and empowering," shared Esmé, the first year student who choreographed the piece for the class. The piece was not super difficult, allowing everyone in the class to not only learn it in a short amount of time, but also add their own distinctive flair to the movements. We ended the class by performing the piece one final time as a whole group in front of the choreographers. Not only was it fulfilling to realize that I had been able to learn a full dance in a short amount of time, but it was also incredible to see the amazed faces of the student choreographers when they saw their final product performed by other students.
I invited friends to the class, and we all had a great time taking a break from work, getting some exercise and expressing ourselves all at the same time. This was the first trial of the dance class held by Hyper and due to its success it will hopefully become a regular activity for students to attend.