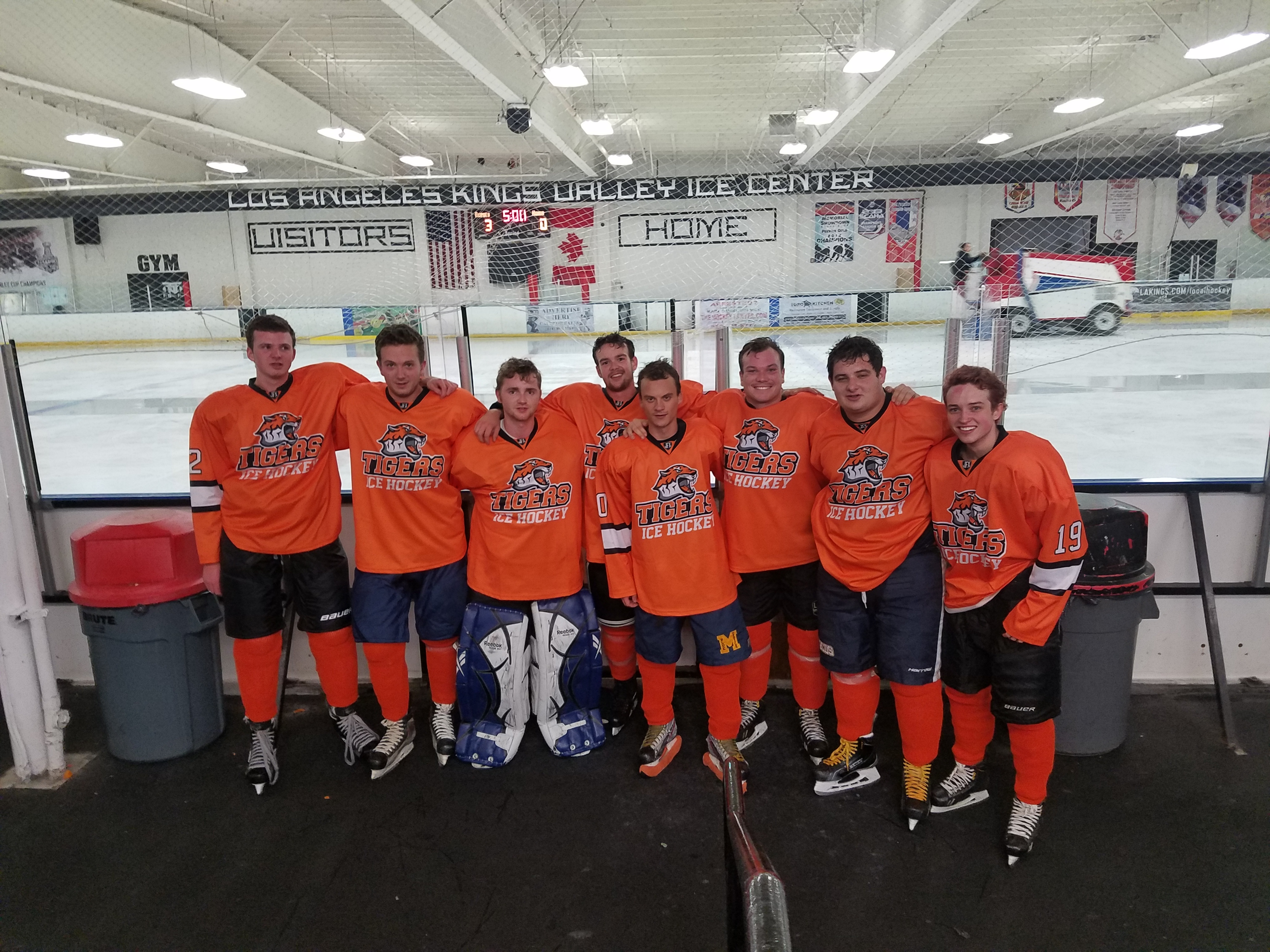 My name is Spencer Raub and I am currently a Sophomore biochemistry major on a pre-med track here at Occidental. Outside of my passion for medicine, I have a passion for ice hockey.
I have played since I was three-years-old and my life seemed to always revolve around hockey until one day it didn't. I had always played at a high level and was being recruited by the BCHL until unfortunately, due to a high number of concussions, I had to make the choice to no longer pursue that dream.  My freshman year of college I did not play any organized hockey and thought I could live without it, but I felt like something was missing. It was an itch I couldn't scratch.
My second semester of freshman year I got a work study job in Special Collections in the library. For those who don't know what that is, Special Collections is, in general, where the entire history of the college is archived. One day while at work, I was skimming through the old Occidental Weekly's from the 70's and 80's and noticed that Oxy used to have a hockey team. The hockey team played from the mid 70's to early 80's, but unfortunately was disbanded because apparently the fans were too rowdy at the games and would trash the arena. This is when I had the idea to restart the hockey team here at Oxy. This became my opportunity to play hockey again and scratch that seemingly unbearable itch.
The rest of the semester I began working out a plan for how I was going to approach restarting the team. I knew there was a college hockey league separate from the NCAA called the ACHA (American Collegiate Hockey Association), so I contacted the commissioner and began the process of getting the college associated with the league.  After many months of hard work and piles of paperwork, I was able to get the college officially registered with the ACHA, but I was still in need of players to be able to field a team otherwise all that work would have been for not. I ended up putting out a post in the class facebook pages and surprisingly got a large response from interested players. Over the summer we made a Facebook and Instagram page for the hockey team and got a lot of response from both students and alumni who were very excited to see us play.
Now that our season is about to begin, we are all excited to play. Our team is few in number but, what we lack in number we make up for in skill. A lot of the players surprised me with their skill level and I couldn't be more pleased to have such a talented group of people to play with. We may be a small school but I feel we can compete with any team in our league. Hockey is about camaraderie and loving each. I feel that because we're at a school like Oxy where we already know each other, we have a real advantage over any other school.
Every person we have playing loves the game and just wants to be apart of it again because of the liberation you feel when you step on that ice. For each and every one of us, when we're on that ice and playing the game we love, nothing else matters.