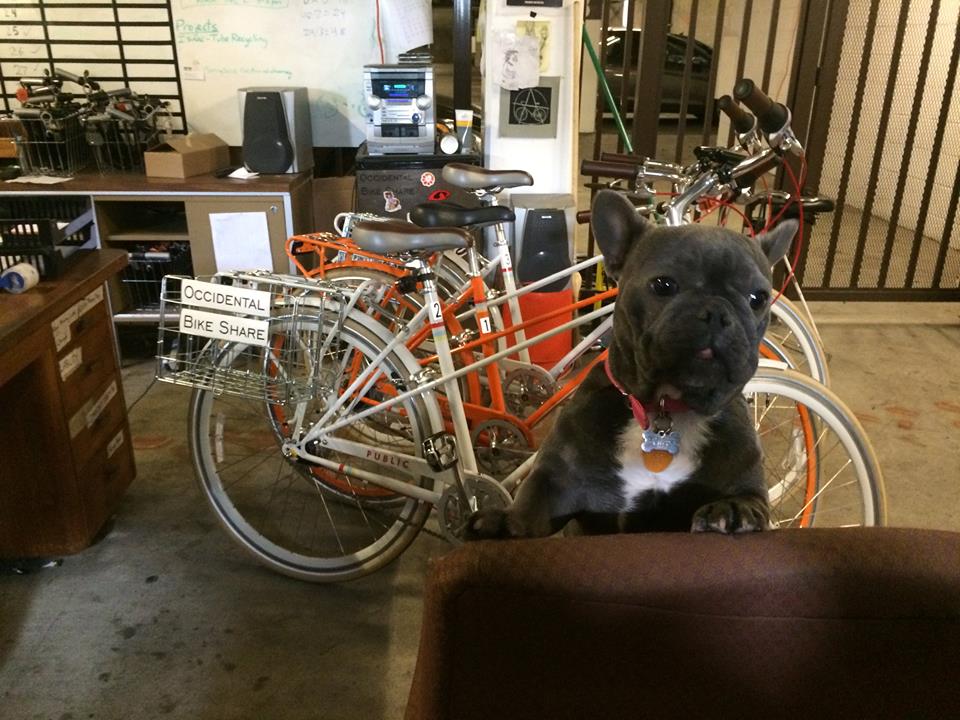 Welcome to Bike Share!
Do you live for the wind rushing past your aerodynamically stylish helmet? How about feeling the surge of energy as you shift to the next gear? Oh, the freedom, the possibilities! These are all available to you at the Oxy Bike Share!
You might be wondering what kind of place could possibly provide this level of enjoyment. How could such a magical place exist? Well it will all become clear once I tell you a little more about our program and philosophy.
Bike share is a completely student-run program that is committed to making the Oxy community a more sustainable, accessible, and beautiful place through bikes. We provide free, weeklong bike rentals for Oxy students as well as free repair services for students who have their own bikes on campus.
I know you must be thinking what a great program Bike Share is and how could it possibly get any better, but wait… There's more! If you are interested in learning how to repair bikes, we encourage students to come by the bike cage and work with our mechanics to get hands-on experience!
Now, what if you're really trying to get off campus and explore Los Angeles, but want to limit your carbon footprint? Well, good thing Bike Share leads group rides into the surrounding neighborhoods. Come join us on one of these beautiful Sunday afternoons to ride around and check out Eagle Rock and Highland Park. Who knows, maybe we'll even stop and grab an ice cream on the way.
I hope you all are as excited about biking now as we are! If you are, just come by Bike Share, pick up a bike, and soar!