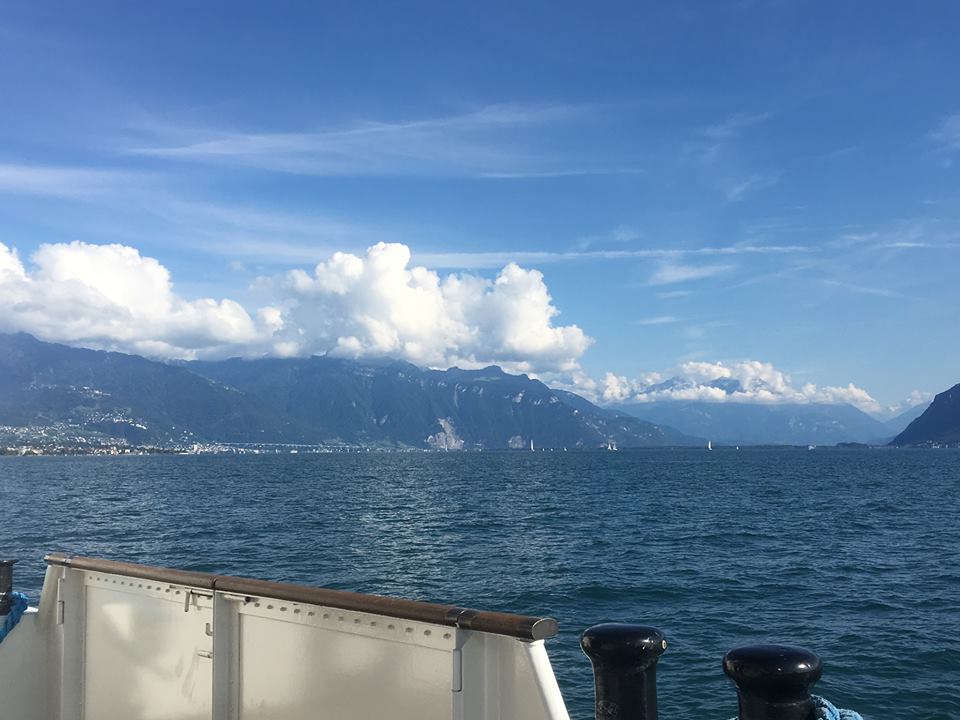 My name is Jack Allen and I'm currently living close to Geneva, Switzerland.
I'm participating in the SIT: Banking, Finance and Social Responsibility program focused on educating economics, finance and accounting students about the importance of alternative finance and investments. I picked Switzerland and this program because I felt that Oxy lacked finance classes and that the location and program offered me a unique opportunity to study and work in finance. Currently I'm working for a wealth management company as SIT offers us time to intern for five weeks if we can get a job offer. If you're a student interested in finance, investment management, or sustainability, I'd wholeheartedly recommend this program. The classes are interesting but relatively easy compared to Occidental's economic department offerings.
With my free time, I've gone to Oktoberfest and ventured on day trips around Switzerland. Our program also spent three weeks in Athens! I plan to go to Amsterdam, Rome, and Budapest as well. Our program receives essentially free public transport all around Switzerland, so checking out villages and cities is incredibly easy. There's opportunities to socially engage with the Swiss all around: concerts, sports and social gatherings are always available to exchange students. I even joined a Frisbee club team that practices a couple towns away from me, and got to know a ton of the players.
While a lot of people experience a good deal of culture shock, I feel like I've managed the transition relatively well. I speak passable French, so it's somewhat easy to communicate with people in Switzerland and most speak English as well. My home in the Pacific Northwest is actually relatively similar in terms of climate to the Swiss landscape, so the weather has me cheerful. The food here is amazing: raclette, fondue, and charcuterie platters have become some of my favorite dishes.
One of my best friends told me before I left: "there's a lot of downtime during Study Abroad, don't feel bad if you're not constantly exploring." I didn't really understand it at the time, but it makes sense now that I'm more than halfway through my semester. A Study Abroad semester is less about exploring the country; it's about developing as a person. The ability to go anywhere and do anything means that there is a responsibility to act like an adult: work and classes have to take priority over adventure no matter how badly you want to run free around Europe. Study Abroad is a privilege, and as an ambassador both for the U.S. and Occidental, you must act accordingly. Study Abroad is also an amazing opportunity for any student, but especially those who want to develop and expand their sense of responsibility and adventure. I'd enthusiastically recommend the experience to anyone with the space in their schedule to participate.