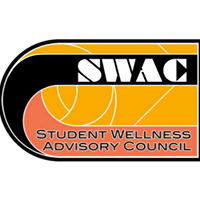 Hey all! My name is Hannah Corman, and I am a sophomore from Long Beach, California. Here at Occidental, I am an economics major and a politics minor. Since I started my time here as a student at Occidental, I have been a part of the Student Advisory Wellness Committee, which we refer to as SWAC!
SWAC is a student run group, overseen by the Emmons Health Center. Our goal as a SWAC board is to guide student advocacy on wellness issues. We aim to come together to represent the greater student body. One of our main goals, is to de-stigmatize mental health issues. We host a variety of talks each year, ranging from talks about body image, to depression, to how to cope with stress and school!
Last year, along with Active Minds, another great group on campus, the campus had a Day Without Stigma. Check out these awesome pictures from that day!
SWAC is currently working towards passing an initiative to make Oxy a tobacco free campus, as well as being in the works of pushing forward other initiatives and projects. The last SWAC talk we had was about how to deal with stress since finals are coming up (good luck everyone!). One of the teachers from the psychology department walked the audience through how to cope with stress and relax during this crazy week. In the talk, we discussed how many college students deprive themselves of sleep, which is an issue SWAC is constantly trying help students not do. We need our sleep! Another tip we learned is that getting proper nutrition is very important, since without fuel your body can not do its best work. Overall, SWAC wants to make Oxy a safer, healthier place to be a student!