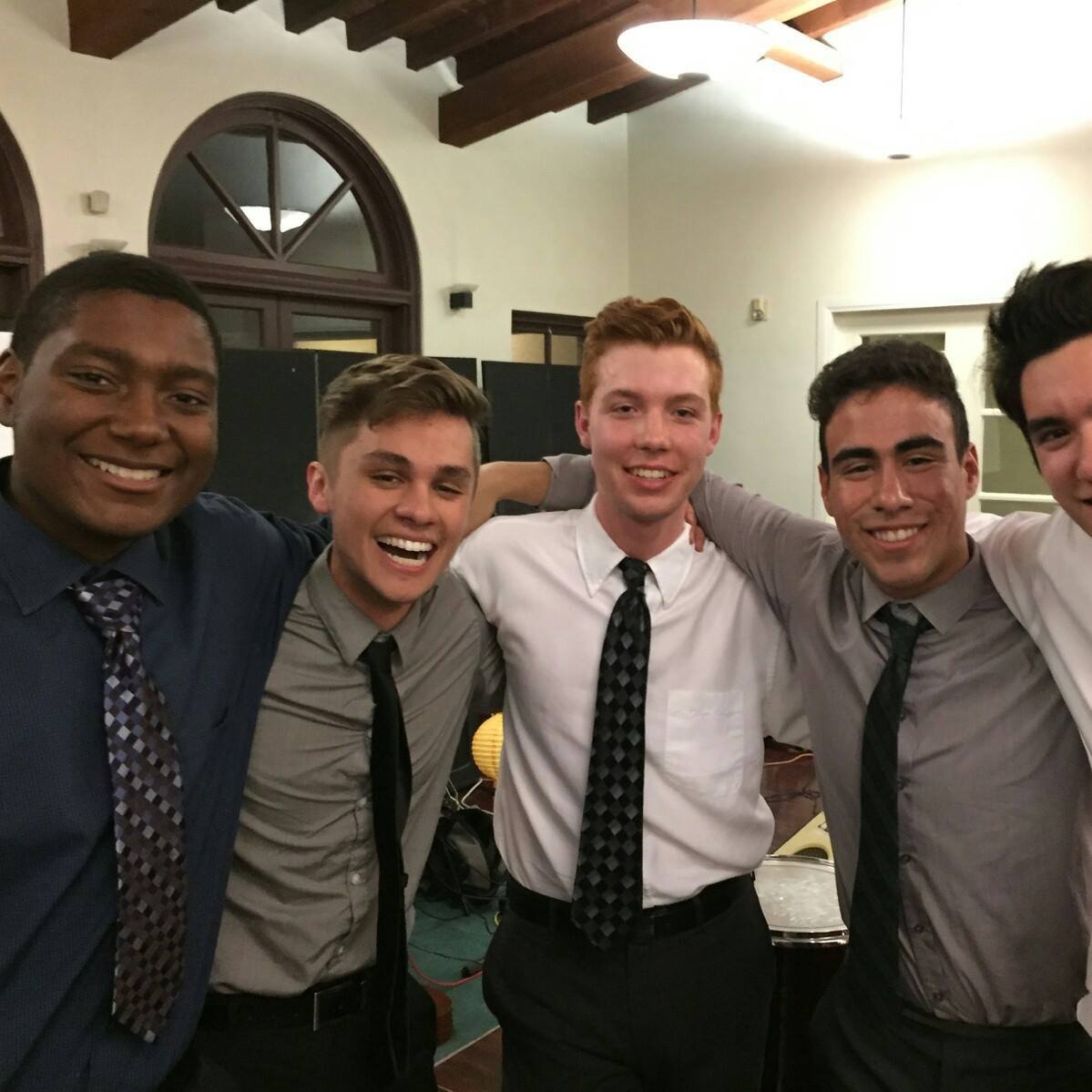 Hello internet! This is my first time taking a shot at this whole blogging thing, but I'll do my best. My name is Denzel Tongue and I am a sophomore sociology major and public health minor. I'm also the historian for Oxy's Black Student Alliance, and a Diversity Initiative Intern in the Office of Admission. I also dabble in a bit of lax (lacrosse for the lay person). This current semester is the most involved I've ever been at Oxy, and I love every bit of it.
College is one of the few opportunities a person has to live with all of their friends for an extended period of time. One of the main reasons I decided to come to Oxy was the close-knit community. I prefer being able to have a small group of close friends rather than hundreds of acquaintances. Having had my birthday party just a few days ago, I know just how important this distinction is. My friends planned an intricate surprise party for me at the end of the day and I was honestly taken aback. Experiences like this make me reflect upon how much I truly value the community at Oxy and the friend groups I have.
As I mentioned previously I am on the Men's Lacrosse team and Historian for Oxy's BSA. Both of these groups are like family to me and offer a great escape from the typical array of sociology readings and class lectures I deal with daily (not to say I don't love those too). I love having access to so many support groups that I can go to if I have an issue with school or if I'm just trying to talk. The sense of belonging I have here at Oxy is something unique that I don't feel like I would have had if I had gone to a larger school. Whether it's laying the lumber at lacrosse practice, planning an excursion for MVP (Multicultural Visit Program) students in admissions, or discussing important social and cultural issues at a BSA meeting, I feel that I am always engaged and excited to be involved. I plan to stay just as involved during the remaining semesters Oxy in order to ensure that I make the most of my time here.
The communities I am a part of at Oxy are like family to me and I'm going to continue enjoying every moment I have with them.