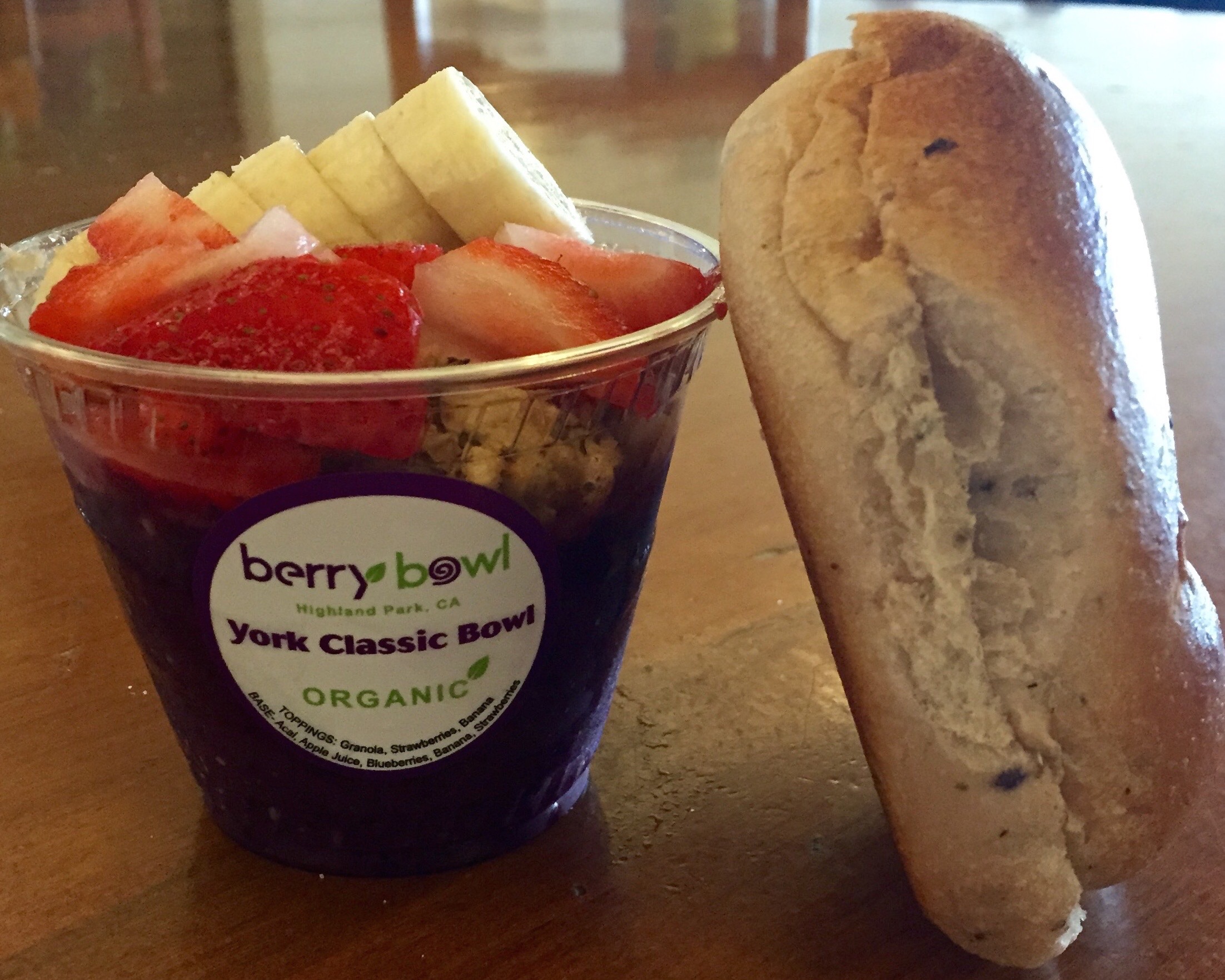 There are a lot of stereotypes about college that involve food. Some, like the students who drink 
upwards of six cups of coffee a day or the 2 a.m. bowls of cereal, are completely true. But here at Oxy if 
you're vegan (like me!), vegetarian, or have other dietary restrictions, you don't need to worry about 
finding alternatives to the pizza-and-burgers myth of college dining. 
Between Meatless Mondays in the Marketplace where you can get delicious Indian food, the 
tofu scramble and lentil casserole served on weekends, the fully-stocked salad bar, grab-and-go 
hummus and pita plates, and soy burgers and fries for a late night snack at the Cooler, Oxy has tons of 
delicious options for vegan and vegetarian diners.
Let me share with you what I ate yesterday. For breakfast, I had a small bowl of oatmeal with 
sliced apple and walnuts and a glass of soy milk. Between classes, I had a banana with a packet of 
organic almond butter. For lunch I beat the rush and took a salad to-go in one of Oxy's reusable eco-
clamshell containers: locally-sourced mixed greens, a heaping helping of garbanzo beans, toasted 
sunflower seeds, carrots, beets, and a drizzle of olive oil. A crisp apple was hastily eaten before OChem 
lab. Then for dinner, soy "chicken" chile verde with beans, rice, squash, and a side of steamed 
vegetables. And I'll totally admit to keeping a pint of almond milk ice cream in my dorm room freezer! 
You don't have to play detective with your food either. Oxy clearly labels all of the food it serves, 
denoting whether the dish is vegetarian, vegan, gluten-free, and whether it contains any other common 
allergens. Oxy is also committed to sustainable eating, getting as much of its produce as possible from 
local, organic growers. You can read more about Oxy's sustainable food goals here
. If you're especially passionate 
about food justice and sustainability, consider applying to live in the Food Justice House after your 
freshman year. 
Like to cook? Me too! Every Oxy residence hall has a kitchen area. My roommates cook soba 
every Friday night for dinner. I've been known to bake up a vegetable pesto pizza or cook up a big pot of 
lentil soup to have on hand in the event that none of the meals in the Marketplace particularly appeal to 
me. Or if I'm too lazy to put on pants and go get dinner. There's also a farmer's market every Friday a 
few blocks away from campus where you can stock up on fresh fruits and vegetables. Grocery stores are 
also within walking distance, if there's a particular protein bar or crispy snack you like to keep on hand. 
Hungry for more examples? Oxy posts a list of all the meals being served that week
here
. Variety, sustainability, and dietary accommodation; 
it's not hard to see – or taste – why Oxy is consistently rated among the best college dining halls in the 
country!