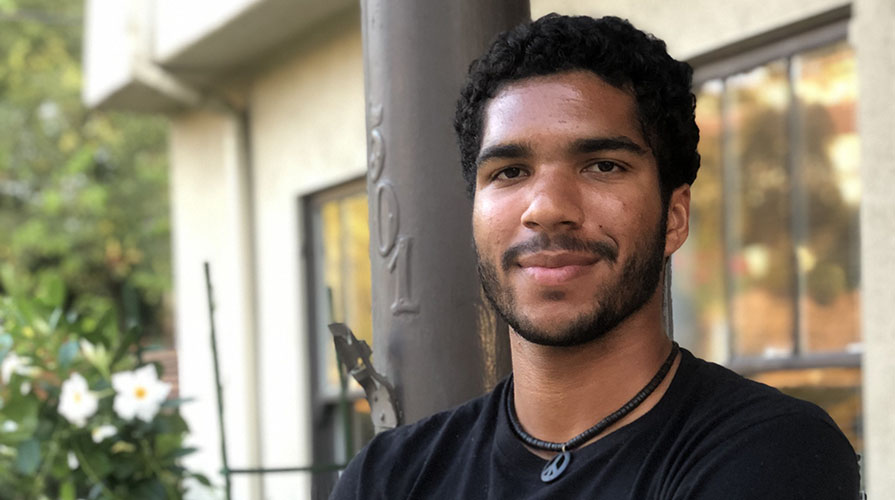 ICC leadership is passionate about their plans for the space to be more than just another place on campus, and have envisioned ICC bringing about change and social awareness at Occidental.
Multicultural Summer Institute
(MSI), which is a month-long program at Occidental with the purpose of getting selected multicultural first-year students on campus before school starts so they can get acclimated to the Oxy community. Students also take an intensive four-credit course that fulfills the U.S. Diversity core requirement.
While I was here, I was brought to the Intercultural Community Center (ICC) for weekly community dinners which introduced the MSI students to different professors and members of the Oxy community. I still remember each dinner as the beautiful backyard of the house was transformed to hold an interactive community event which always meant great food, great times, and great people. There, I was able to meet the amazing Chris Arguedas and Micol Garinkol '19, who manage the ICC. At the events, they passionately talked about their plans for the ICC to be more than just another place on campus, as they envisioned the space bringing about change and social awareness at Occidental. After listening to them, I knew I wanted to work here.
For me, the ICC has brought so much positivity into my life. Not only has it given me a great job, but it has created an environment where I always feel welcomed and included. As an Equity Ambassador at the ICC, the other ambassadors and I are all working on our own ways to help out the Oxy community and build a greater awareness around
diversity and inclusion
. A big part of this is making sure that the ICC provides Oxy students with a welcoming environment for them to meet each other, hang out, relax, study, and even hold special events. We have already started to collaborate with organizations on campus to hold events like the Black Student Association's weekly study sessions, Azucar's Food and Fiesta, Phenomenal Wxmen's weekly meetings, and much more. Through these events we are seeking to build community within Oxy while also appreciating our differences.
We want to remind people that the ICC is open to everyone and is a "home away from home" for Oxy's diverse student body. Whether you're in the living room, kitchen, our office spaces, relaxing in the mindfulness room, or even just sitting outside in our amazing backyard, this is your space, and it's not going anywhere. Please come visit us and help us make change at Oxy!
Over the summer, I was able to attend the 2019