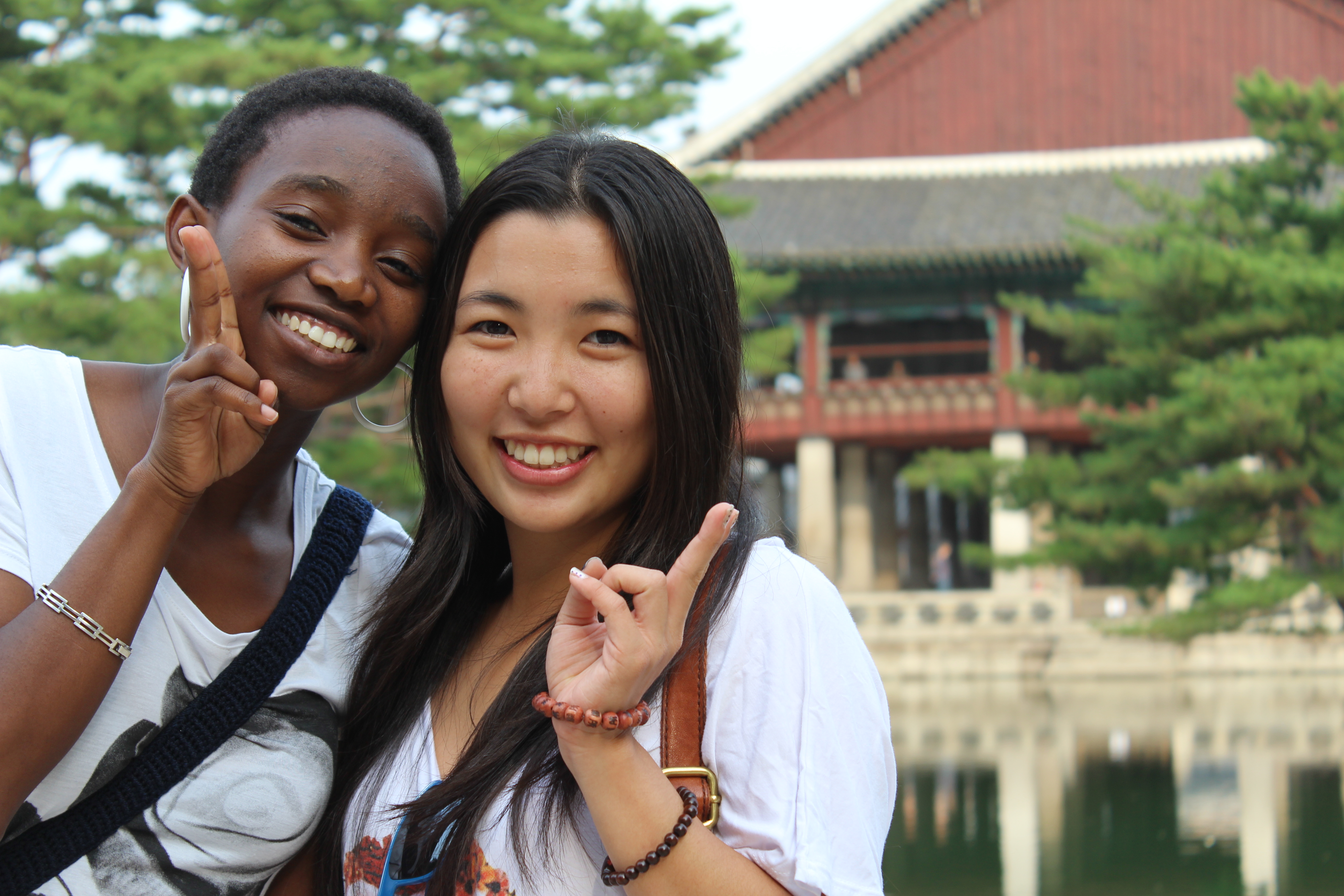 Occidental's International Programs is committed to promoting diversity and inclusion in international education. We focus on inclusive excellence in our services and programs abroad and on improving participation from students from groups typically underrepresented. For inquiries regarding diversity, identities, abilities and intersectionalities abroad contact the International Programs. To learn more about diversity issues in global education, visit the Diversity Abroad.
Disability
Students with disabilities face unique challenges and growth opportunities in the study abroad experience. They may find themselves better equipped to deal with these challenges because of past experiences being part of an underserved group.
With proper planning and communication, this experience can be tremendously rewarding for the student and host community. Each culture differs in the way people perceive and accommodate levels of ability. For these reasons, it is important to do the following:
Disclose any disability to the study abroad program as early as possible in order to ensure that the program is right for you and that necessary arrangements can be made.
Anticipate differences in the way your host community may provide support. Your host culture may have different perceptions or may handle disability differently. Even if that culture approaches disability in the same way the US does, you may be studying with students from all over the world who will bring their culturally specific expectations with them. Prepare yourself by reading about your host culture and by talking to alumni of your program. Once you arrive in your host community, be flexible and keep an open mind about different kinds of support and accommodation.
Prepare yourself with the language skills to talk about your disability with those on your program and in your host country.
Resources
Religion
Spirituality and religion play an important role in many of our students' lives and in the lives of the host community members. One of the most exciting and interesting things about experiencing another culture is developing a multi-dimensional understanding of religious traditions and beliefs that differ from our own. To have a successful experience, an open mind regarding religious pluralism and diversity is important for students studying abroad. Begin expanding your own understanding of religions across cultures and how your beliefs fit with those of your host culture.
Resources
Race
Issues of race vary depending on the student and host country. Some students may be racial minorities at home but will be studying in a country where their race is the majority. Others may face becoming a racial minority for the first time.
In many cases, students may find that race is less an issue than their nationalities. Other cultures have very different ways of dealing with these issues, and students may encounter individuals who range from overly curious to completely disinterested in their racial backgrounds. Use your study abroad opportunity to examine the ways another culture navigates race and racial issues that may differ from those of your home country.
The more aware and prepared you are about these issues in your host country before departure, the less likely you are to jump to negative conclusions in confusing situations.
Resources
LGBTQIA+ Identifying People
Our priority at IPO is to ensure that members of the LGBTQIA+ community feel safe and supported as they explore study abroad programs. We recognize the varied experiences that LGBTQIA+ students have as it relates to thriving and to safety, here or abroad, and we always seek to help students make a decision that best suits their needs, so let us know if you have questions as you continue exploring options. LGBTQIA+ identity varies greatly from culture to culture, as do levels of tolerance, acceptance, and support.
LGBTQIA+ students community members are encouraged prepare themselves by becoming educated on the legal and cultural issues facing LGBTQIA+ people in their host culture. So let us know if you have questions as you continue exploring options!
Resources
Womxn
People may experience a shift in the importance gender plays in their (perceived) identities while abroad. For men, this might mean they are expected to adopt a more "traditional," machismo attitude toward life and women. For instance, men in some cultures consider people-watching and "catcalling" to women an acceptable pastime. This may be offensive to a student and may be a difficult role to assume.
On the other hand, men may find more discomfort with the open affection between men in many cultures. In some countries, it is not uncommon for heterosexual male friends to hold hands while walking down the street, or to greet each other with kisses on the cheek. A student can learn from the perceptions and expectations of men to gain a deeper understanding of the culture as a whole.
Women comprise about 65% of U.S. students studying abroad today and treatment and expectations of women vary greatly from culture to culture. Women may encounter restrictions in dress, behavior, and activities. While this may at first seem very limiting, there are also activities and behaviors in these cultures that are women-only. Though this kind of restriction can be frustrating at times, it is also a rare chance to learn about and understand the special roles of women in these cultures.
Resources
*All content above adapted from The University of Seattle Education Abroad with special thanks to Lucas Bierlein for content contribution.