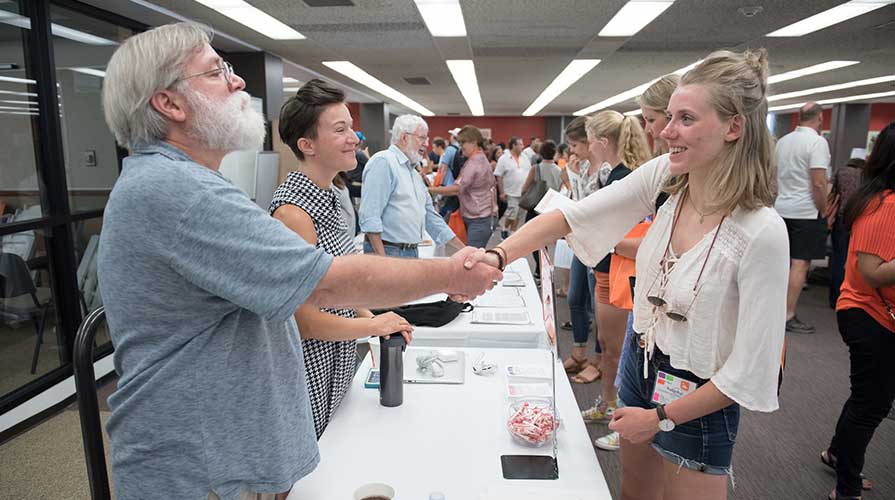 All Oxy students on F-1 or J-1 visa must comply with the following requirements.
Maintaining Enrollment & Academic Status
Review Homeland Security F-1 student rules.
| | |
| --- | --- |
| Stay Enrolled Full-Time | International students must be enrolled for a minimum of 12 units per semester. Additionally, you must be making progress toward completion of the program. |
| If you Take Lower than 12 Units | If you don't intend to enroll full time during a semester (taking a leave of absence, medical problem, or initial difficulties) you MUST talk to the IPO before you do so.  This action must be reported in the SEVIS system. Please note that you are required to resume a full course load a semester after. |
| Declaring or Changing Major and/or Minor  | Please alert IPO when you declare or change your major(s) and/or minor; this information must be reported to the US government immigration department. |
Maintaining Residence Information
| | |
| --- | --- |
| ​If you live on-campus | The Internatinoal Programs must know your dorm name and the room number. |
| If you live off-campus | The address you use should be the place you reside, not the campus box number or any other address. A failure to complete the address change could result in failure to maintain status. |
Notify a Change or Submit Service Request to Update
Please submit your immigration service request immediately whenever a change occurs regarding your academic and residential status (change of address, major change, course units reduction, transferring to another institution, end date change, travel outside the U.S., and etc). 
Special Cases that Need Immediate Assistance
Please contact us immediately in any of the below cases:
Replacement of a lost I-20

Returning to campus after a leave-of-absence or study abroad

Change of status to/from another visa type

Enrolling concurrently in another institution

Authorization to work off-campus

"Reinstatement" to lawful status after violation of status
Frequently Asked Questions
I am on a visa that is not F-1 or J-1. What do I do?
Please contact the International Programs immediately at 323-259-2533 or walk-in at Johnson 102.
What do I do if I want to transfer to another school?
What if I want to extend my graduation time?
Students requiring an additional semester to fulfill graduation requirements must apply for an extension of form 1-20 prior to the current I-20 end date (See #5 on your I-20 document). No extension can be granted if students do not request one prior to the end date on the I-20 document.  
What do I do if I fall out of status?
If you fall out of status for any reason, a reinstatement application must be filed with USCIS (through the SEVIS system and on paper; or by leaving and re-entering the US with a new I-20, see IPO) within 5 months of the violation. The violation must have resulted from circumstances beyond the student's control (such as illness, injury, closure of school, natural disaster, or oversight or neglect on the part of IPO). Employment off-campus without authorization eliminates the possibility of a SEVIS/paper reinstatement application.
What kind of data are reported?
Occidental College is required by law to report certain information to the Federal Government through the SEVIS system. The following data must be reported through the SEVIS system:
name, date of birth, country of birth, country of citizenship
Source and amount of financial resources
academic program, level of study
program start and end dates
arrival and enrollment or failure to enroll a change of the student's legal name or address
graduation prior to the end date listed on the I-20 Academic or disciplinary actions taken due to criminal conviction
registration for less than a full course of study without PRIOR authorization from the IPO Termination date and reason for termination
other data generated by standard procedures such as program extension, school transfer, change in level of study, employment authorization, and reinstatement
failure to complete the academic program or program objective
declaration of major/minor or change of major/minor Extension of program