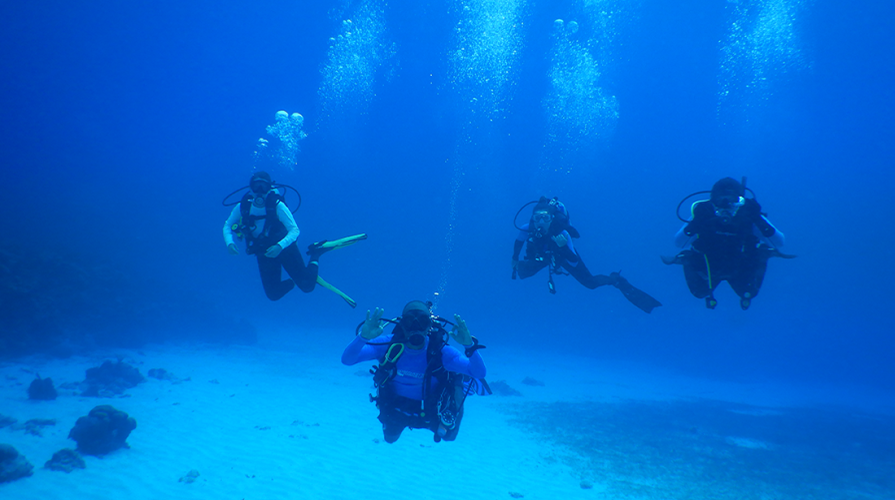 Generously funded by the Joseph Edward Richter trust, which maintains the Paul K. and Evalyn E. Cook Richter Memorial Fund, Oxy students have the opportunity to engage in international projects of scholarly merit that promote cross-cultural engagement.
Faculty-led Richter Research projects have sent global tigers and their faculty mentors on research expeditions in Mexico, Jamaica, Iceland, Costa Rica and Thailand.
Check out current and past Richter Scholar Projects!
 Occidental's rigorous Richter Faculty-led Research Program provides students the invaluable opportunity to apply critical thinking and problem-solving skills beyond the classroom through a variety of mentored research opportunities and creative projects. Students participating in faculty-led experiences will partner with cohorts to pursue individual or joint projects that together will answer an overarching research topic guided by their faculty mentor.
Proposals are developed by faculty and with the support of their mentors, students conduct groundbreaking work that has a direct impact on communities around the world. By working in tandem with our faculty, students develop connections with mentors that transcend the classroom environment. These partnerships have long-term impacts on their academic and professional careers, as they build working relationships with our esteemed faculty, who are leaders in their respective fields. In alignment with our mission, whenever possible, Occidental champions internationally focused work that expands our students' understanding of their place in the larger world.
Successful candidates are fully funded to do research for three weeks over the summer or winter break. While abroad, recipients work full time alongside their faculty mentor on their project. Upon return to campus, some students will present their projects to the Occidental community at the Undergraduate Research Conference or other Richter focused events. Research abroad scholars have successfully presented their projects at outside conferences and have utilized their work for senior comprehensive projects. Many Richter scholars successfully pursue graduate fellowships and graduate degrees overseas.