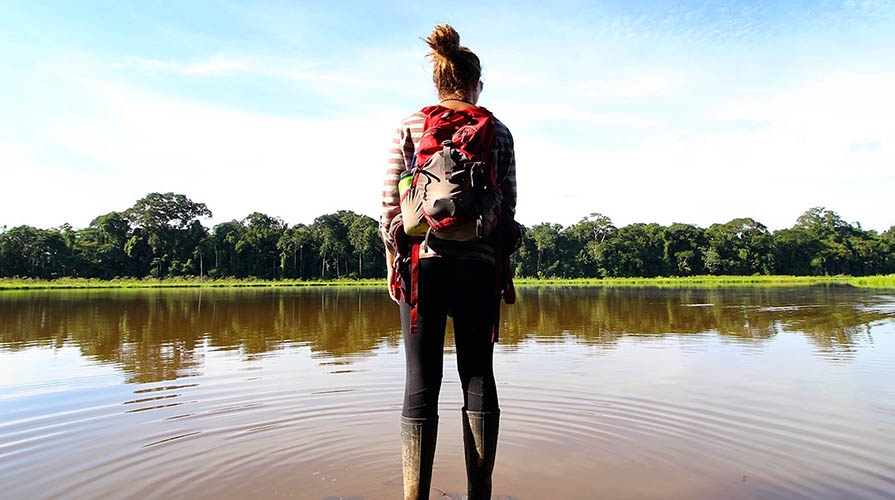 Welcome Back Tigers! Expect to cherish the experience and the relationships you have developed while abroad as part of your story going forward. 
What's Next?
Mandatory Evaluation: You will receive an email from the International Programs Office (IPO) to complete an evaluation. Please take your time to finish the survey. Your constructive feedback will help us to improve our programming and student service.  *Please note: Your transcript will not be processed if you do not complete this requirement.*

Registrar Form Submission: Some study abroad returnees may be required to complete the section "Course Substitution/Study Abroad Approval" on the Registrar's Course Substitution Form, if there was a change in your initial course plan (which you turned into IPO and uploaded on IPO portal during your preparation process). If there has been any replacement or addition/removal, please read below:
List any replaced/new courses that you took and want to be counted toward your major, minor and/or core. College electives do not need department sign-off.

If any course you took for major, minor and/or core was NOT on the course planning form, you need a signature on the Course Substitution Form.
​For further question about the form, please contact the Registrar's Office.
Photo Contest
Every year IPO asks study abroad returnees to submit a photograph that encapsulates their time abroad. Look out for emails about the Photo Contest!  Or feel free to tag your instagram photo with #oxyabroad. 
Support & Resources
Are you having any emotional highs and lows? These are predictable and normal -- shared by tens of thousands of sojourners before you.  Reflecting deeply on the meaning of the experience can be rocky, but it usually translates into strengthening of your character and reinforced commitment to civic engagement, social activism, international awareness and vocational clarity. 
The entire Oxy community supports this process. Display your photos in the Green Bean, on the Global Forum media wall in the Johnson-McKinnon  or on the IPO website. Write an article for the Occidental Weekly. Join an international club. Get involved with international exchange students. Visit the Hameetan Career Center and the special programs they offer for international career seekers.
Feeling funky? Come share with us in IPO, or Office of Religious and Spiritual Life or schedule an appointment with a counselor in Emmons. You talk. We listen.