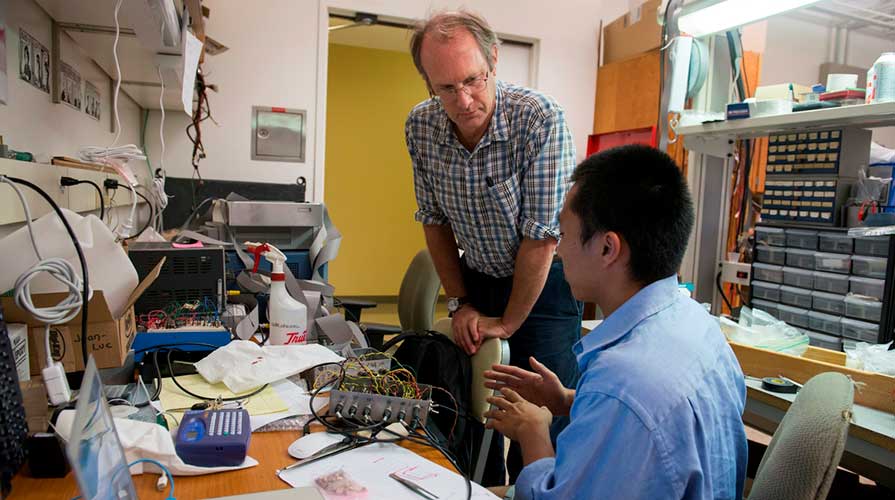 Are you interested in working on-campus or doing internship while you are attending Oxy? See below for more information.
Students on F-1 visa can only work on campus where they attend. If you are on F-1 visa, you are allowed to work part-time (8 hrs/week) during academic terms and full-time (40 hrs/wk) during winter/summer breaks on campus. See the campus Student Positions Posting to find a job on-campus.
Hired On-Campus? Next Steps to Take
1. Complete, print, and bring these forms to the HR office.
I-9 Form (fill out the first section only)
Log into GLACIER that was emailed to you and complete. Once you are done, print the form. If you cannot find the email, contact Shirley Wang to request for a new link.
I-20 
Your Passport page with the Visa Stamp.
Show HR  the Social Security letter requested from IPO (see below).
2. Apply for your SSN Card within 2 weeks of the Start Date.
3. At the SSN office, you will be given a receipt letter.
Bring the letter to the HR to show that you have applied for the SSN card.
4.  When the card arrives, present it to the HR
Your SSN Card will arrive within next 6 weeks. The Human Resources Office does NOT keep this card, they only require you to present the card to comply with federal regulation.  They will record the Social Security number and return the card to you.
5. Safeguard your SSN card.
Keep your SSN card somewhere safe along with your other important documents such as I-20, passport, and etc.

 Download 
Internships
Internships are available on and off campus, please contact the Hameetman Career Center for more information. For potential paid internship approval process, see below.  If you participate in College sponsored internships such as InternLA, UEP or UEPI summer internships, or programs with an internship component, such as Campaign Semester, Kahane UN Program, CPT will authorized.  Please communicate with IPO about your participation in these opportunities.
Curricular Practical Training(CPT)
Current international students may be eligible to participate in Curricular Practical Training (CPT) for a paid internship during the academic year or in summer. You may engage in CPT part-time while classes are in session, or full-time during breaks. Please note that one full year of participating in CPT renders you ineligible for Optional Practical Training after graduation.
Eligibility
You must have been in the US and enrolled at the College for one full academic year.
You must have maintained lawful status and be a degree seeking student.
The internship must be in your field of study.
You may be authorized to work full time during summers, part time when classes are in session.
Apply for CPT
Read, complete and drop this form and supporting documents at IPO.
Enroll in INT100 or INT 200 through the Hameetman Career Center. Only internships meeting INT eligibility requirements will be considered.
Request IPO for an appointment for any further inquiry or question in JOHN 102.
Off-Campus Employment
There are limited options for off-campus employment. Permission for off-campus employment is granted for very specific reasons and must be approved by both IPO and USCIS. Any off-campus employment without permission from college can result in serious violation of campus and immigration policy. The following is the eligibility requirement:
You must be in valid F-1 status for at least nine months to be eligible.
Your work must be related to your field of study for a specific period of time.
It may be part-time during the school year or full-time during vacation periods.
Please contact us to inquire for more information.
Income Tax Filing (Must read!)
Every year, anyone who earns wages in the US must declare their total earnings to the Internal Revenue Service and pay any taxes owed - or be refunded any overpayment of taxes (taken out of each paycheck).
If you earned any income from the US during the calendar year (January through December), you must file an Income Tax Return using IRS form 1040NR.  Scholarships/fellowships, summer internships, summer research, study grants, travel grants, gift cards all count as "income," depending on the tax treaty between the US and your country.
Additionally, all international students must file a Form 8843 if you were in the US as an F student for even a short time during the year, even if you didn't earn any wages in the US and don't need to file 1040NR.
For more information, click here.