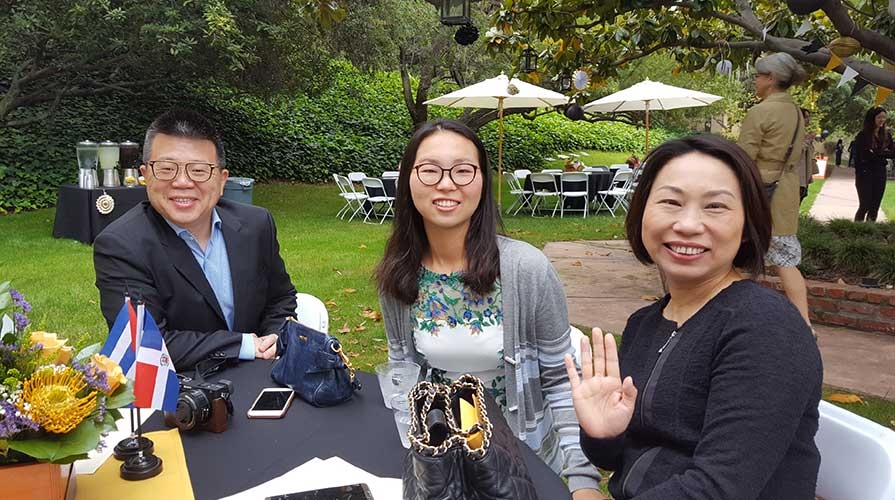 大家好!这里是西方学院为中国家长特别开设的中文网站.
Welcome to an evolving website for Chinese-speaking families!
为了让中国家长能够更好更快更全面地了解学生在校的学习生活,国际项目办公室创办了这个中文网站。除了翻译学校官方提供的文件以外,网站还提供了国际学生对于校园生活的记录和感想。
我们尽力为大家提供任何必要的信息,同时如果各位家长有更多需要了解的信息,欢迎您发邮件至 ipo@oxy.edu (接受中文邮件)。我们会尽量回复邮件并且将常见问题更新至网页。感谢对网站建设的支持!
To keep in touch with a growing number of Mandarin-speaking families, International Programs offers this website of selected College materials in translation. In addition to translations of some official College websites and documents, Student Liaisons will offer the student perspective on the Oxy experience.
Is there some subject you would like to see addressed? Please email IPO@oxy.edu (Mandarin welcome). We will endeavor to address your questions or concerns in reply to the email or in future web up-dates.
学生故事 Student Voices   相关新闻 News   常见疑问 FAQ  
职业规划 Career    学术信息 Academics    新型冠状肺炎病毒 COVID-19 
更多话题进驻中…
...and more topics in development. Please email IPO@oxy.edu with suggestions!