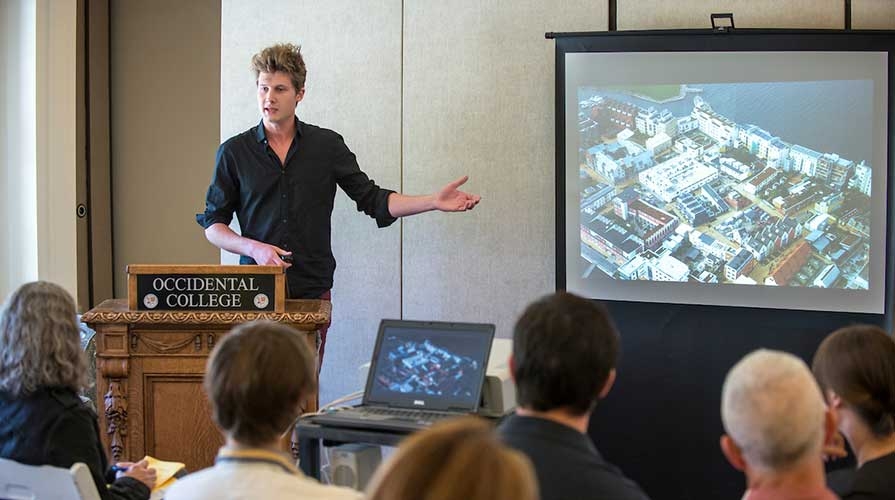 Students should meet with an advisor in International Programs early in the semester in order to formulate their project and identify a faculty supervisor at the start of the academic year.
Getting Started
Complete the Richter Advising Questionnaire.
Make an appointment with an advisor in IPO (JOHN 102) to discuss your chosen Richter research abroad track. Make sure that you have finished the advising questionnaire online.
Attend an info session or workshop during the fall semester to learn more about the various Richter research abroad options and the proposal process. Click on the Calendar for more information.
You may only apply to one track. Qualified students will be selected for a personal interview with the International Programs Committee as part of the proposal process following the final written submission. Students who are studying abroad during the spring semester may be required to respond to interview questions via alternative means such as email or Skype.
Proposals are judged in their entirety. No single component of a proposal makes or breaks a proposal. Written proposals and interviews are evaluated with attention to: scholarly merit; feasibility; quality and breadth of idea; clarity; strength of recommendations; fortitude and creativity. 
Richter Tracks
Each Richter track has a unique set of application guidelines. It is important that you thoroughly investigate what is required for your chosen track.
Community-Based Research (Currently on hold until further notice)
University-Facilitated Research (Currently on hold until further notice)
Independent Research (Currently on hold until further notice)