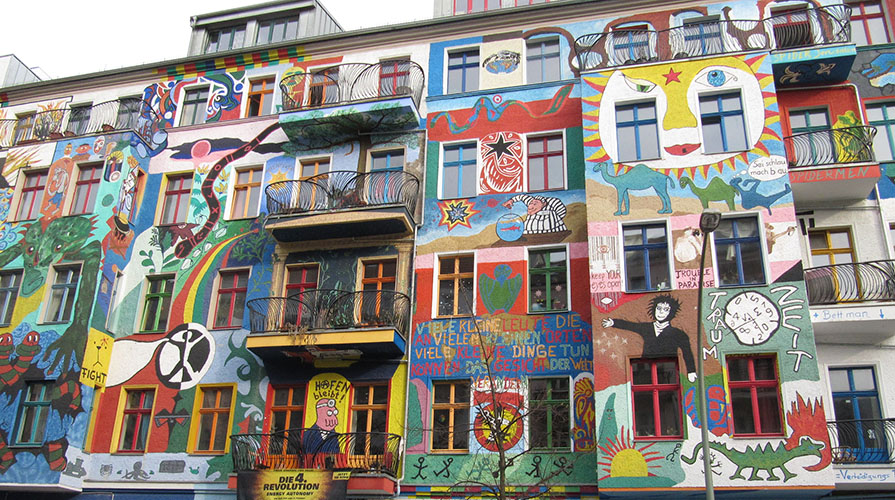 Take advantage of partial to fully funded research abroad opportunities this summer.
In this unprecedent climate, international education opportunities have become limited due to important health and safety precautions, low enrollments, border closures, and visa restrictions. The Richter research abroad program for a special time only will expand the funding opportunities available for summer research, internships, and community-based programs for Summer 2022.
Students may take advantage of summer abroad programs that focus on research or have a research component or project element. Virtual and in person experiences may be considered. Below are some examples of programs that students can take part in.
SIT 
Iceland: Renewable Energy, Technology, and Resource Economics 
Indonesia: Biodiversity and Conservation in Bali and Borneo
Jordan: Engineering and Design for Sustainable Environments
Nepal: Geoscience in the Himalaya 
Spain: International Studies and Multilateral Diplomacy
CIEE
IES
SFS
SFS Costa Rica: Biodiversity and Sustainable Food Systems
SFS Panama: Tropical Island Ecosystems: The Human Impact
---
Application Instructions
A complete application consists of following components:
Personal Statement
Literature Review
Two Faculty Recommendations (one MUST be from your faculty supervisor)
Personal Statement
The three-part statement of purpose is the most important part of the application. It is reviewed by the International Programs Committee and the Richter Community Engagement Advisory Board for clearly articulated:
research, academic and/or intellectual goals;
informed interest in the culture, REQUIRED: do some RESEARCH and CITE your sources.
understanding of community-based research versus other research approaches
preparation to face the cultural challenges in the community;
maturity, motivation, and flexibility.
REQUIRED: do some RESEARCH and CITE your sources.
Address each of the following parts in a double-spaced essay of no more than 300 words each.
Part 1 – Country and Culture
Why this particular country and culture? Why do you want to engage with people from India, or Jordan? What aspects of community development and foreign aid history in your country choice are of particular interest to you? What is your selected critical global issue? Expand on why it is important for you to engage in research on your selected critical global issue and country?
Part 2 – Research Track/ Program Selection
In contrast to the other research tracks, which features of this program will advance your goals for research abroad? How? Which features create challenges and how will you meet those? What outcomes do you envision for your community partner organization if this applies to your program choice? Describe any experience you have that is directly relevant to this program.
Part 3 – Growth and Development
How will research abroad contribute to your development (intellectual, cultural, career, or otherwise) or overall life plans? How will specifically community-based research contribute to your development? What do you plan to DO upon return to Oxy and beyond graduation with your degree . . . and how do you hope research abroad will help?
Literature Review
A literature review is an opportunity for you to explore your research idea. A literature review is a short paper that critically analyzes a published body of knowledge through summary, classification, and comparison of prior research. It offers an overview and assessment of the current state of knowledge on a topic and will help you insure that research on your topic has not already been done. Unlike an annotated bibliography, a literature review is presented as a structured critical paper rather than a listing and description of bibliographical works researched.
The literature review should cover the following areas:
1. Critical Global Issue—Select one critical global issue and how it is relevant in your country and site selection.
Climate & Environment
Development & Inequality
Education & Social Change
Geopolitics & Power
Global Health & Well-Being
Industry & Human Resilience
Peace & Justice
Additional information on the literature review
Faculty Recommendation
You will be required to submit two faculty recommendations. One of the recommendations MUST be from your supervisor. Oxy's on-line application system will assist you in requesting these and IPO will forward the forms for approved applicants to our partners—no need to fill out program-specific forms. Be SURE to discuss your proposal and/or send a copy of your essay questions to your recommender. They cannot complete the form unless they know your reasons for research abroad.