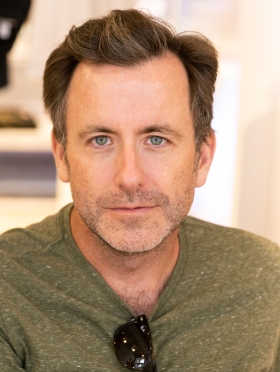 Non-Tenure Track Assistant Professor, Theater & Performance Studies
Brendan Hughes is a director, writer, editor, podcast host and performer in Los Angeles.
He has directed plays, films, documentaries and opera around the country, he has run three theatre companies, and he has taught as a guest or adjunct at Harvard, Yale, Pace, the American Academy of Dramatic Arts, Santa Monica College, Warner Loughlin Studios, Apple Corporation, and here at Occidental College. His comedy performance art concert album The Pizzicato Effect, recorded at Ars Nova in New York, is available on Spotify and Apple Music. He is currently in post-production on his first feature film, entitled Dindin.