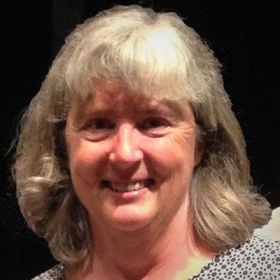 Visiting Instructor, Theater & Performance Studies
Hours:
by appointment, email professor
Jill Gold, Occidental class of 1983, has been an Equity Stage Manager for over 35 years, and teaching at Oxy since 2001.
Jill has been on the SM team of seven national tours (including Wicked and City of Angels), one European tour, and the PSM of over 100 different musicals in Southern California. She has worked events, operas, benefits, and concerts, and also teaches Advanced Stage Management at UCLA. She is currently working on the 12th edition of Stage Management by Lawrence Stern and Jill Gold, to be published in Fall 2021.