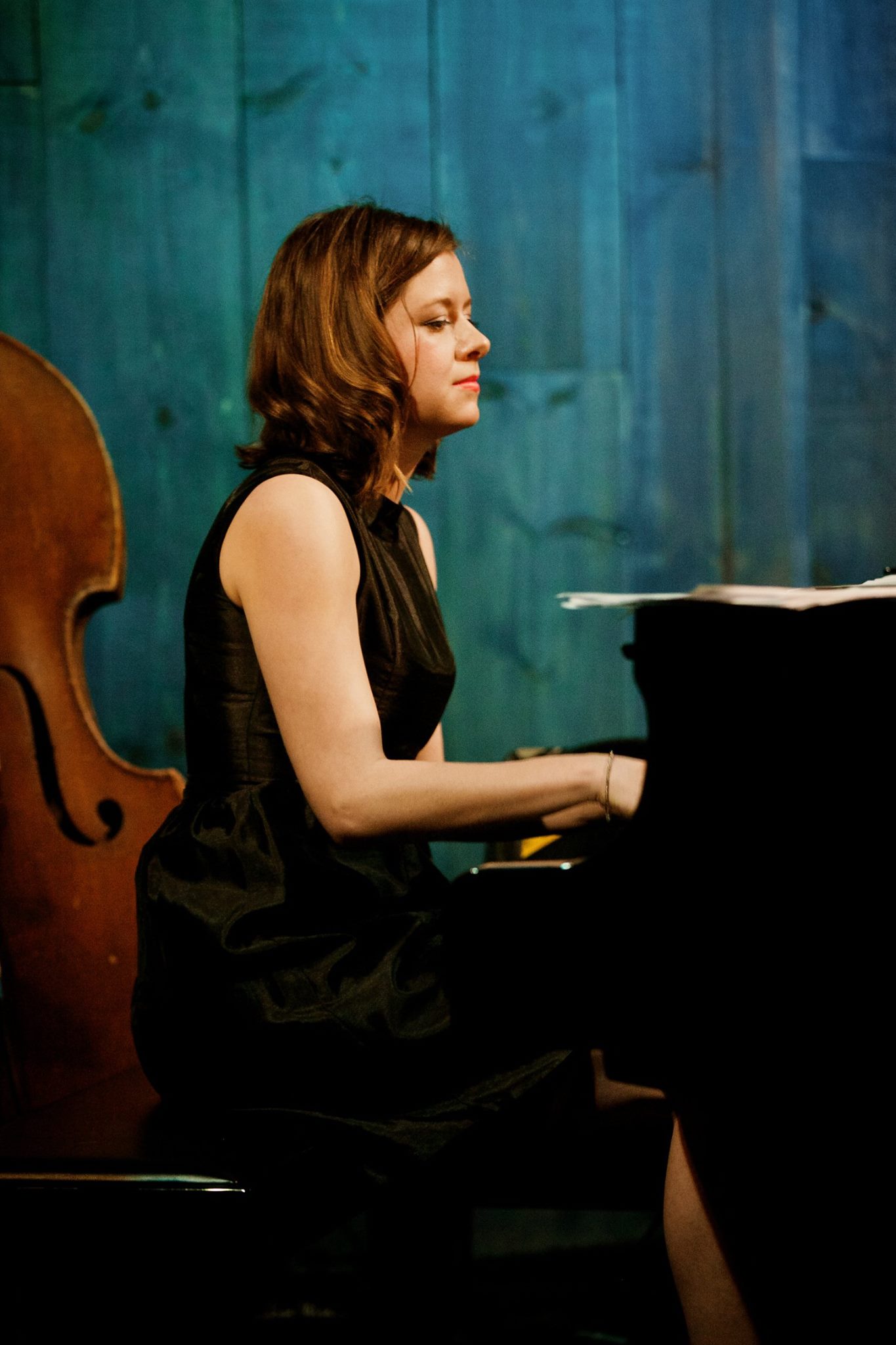 Cathlene Pineda is a sought after pianist and composer in the Los Angeles area. In June 2020, Orenda Records released Cathlene's third album of original music, "Rainbow Baby," hailed by critics as "beautifully articulated" (Jazz Times). It chronicles her progression through motherhood, birth and loss. "The majority of Rainbow Baby comes off as a blue exploration of Pineda's psyche; the music's no less gorgeous or entrancing. The emotional backing of California pianist Cathlene Pineda's Rainbow Baby is startling…the courage to write music about such a personal experience should be recognized" (Dave Cantor, Downbeat).
Cathlene's second album of original music, Passing: A California Suite, described as "Airy, elegant, and haunting" (Cesareo Garasa, The Californian),  was originally a piece commissioned by the Los Angeles Jazz Society and premiered at the Angel City Jazz Festival. The album creates "an open atmosphere that hints at the complex beauty of the city" (Lee Epstein, freejazzblog.org). The LA Times called Cathlene's first album, A Week's Time, (Orenda Records, 2014) a "graceful pleasure." 
Highlights of her recent projects include a collaboration with the LA Philharmonic and the Weimar Film Institute to compose and perform a piece to accompany silent film, a two-year-long collaboration with the Big Show Dance Company (premiered in October 2015 and again in February 2017) to incorporate original compositions with recorded memories, a commission by the Oakwood school for a collaborative dance and choral piece, and a commission  to compose a piece for the Jane Goodall Institute,  as well as her featured compositions in the critically-acclaimed film, "Jason Nash is Married," produced by Comedy Central Studios. She is currently working on a film score for the upcoming short, "Petomane," a true story of a circus performer in the Belle Epoque period, manifested through puppetry.
As a performer, Cathlene has worked with an extensive list of notable musicians and composers, including: Charlie Haden, Bobby Bradford, Ab Baars (From the ICP), Art Lande, Wadada Leo Smith, Albert "Tootie" Heath, Jeff Parker, Philip Greenlief, Vinny Golia, and Mark Miller. She is also on faculty at the California Institute of the Arts, Cal State Northridge, and Glendale Community College and teaches a private studio of pianists and composers out of her home studio in Altadena, California.