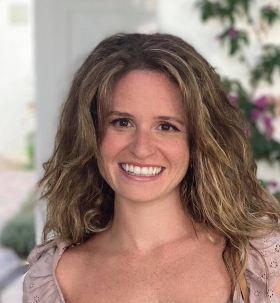 Assistant Professor, Spanish and French Studies
B.A., University of Alicante; M.A., Ph.D., The Ohio State University
Hours
M/W 12:00PM - 1:30PM
Celia Martínez-Sáez teaches courses on contemporary culture and literature from Spain, mass media, gender and sexuality, and film. 
Read her Oxy Story profile.
Her research interests include Spanish national identity in the 21st century, theatre, race in contemporary Spain, and gender with a particular focus on masculinities in popular culture, especially film and TV series. 
In the creative realm, Martínez-Sáez writes and publishes poetry in literary magazines. She is also passionate about creating and partaking in community-based theater in Spanish.