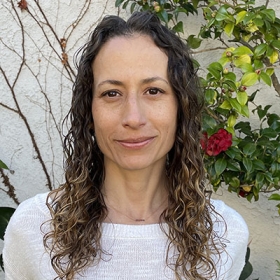 Madeline N. McKinnie Professor of Politics
B.A., Arizona State University; J.D., Northwestern University
Thalia González is a nationally recognized interdisciplinary legal scholar who explores contemporary theoretical and empirical questions at the intersection of law, society, inequality and public systems.
Research and Teaching
Restorative Justice
Conflict Resolution
Norm Theory
Civil Rights
Human Rights
Juvenile Justice
Public Health
Law and Policy
Education Equity
Public Interest Legal Practice
Law and Society
Truth Commissions
To investigate questions in this area, Professor González applies a broad range of research methods from legal theory development to empirical analysis. A core theme within her portfolio of work is the examination of how restorative justice operates within law and policy to address disproportionality, structural inequality, and systemic harm. Her research fields also include race and gender, health equity, social determinants of health, juvenile justice, public interest legal practice, domestic human rights, and education law and policy.
Professor González's work has been published in top legal and peer-reviewed journals such as, Wisconsin Law Review, Utah Law Review, Contemporary Justice Review, Journal of Law Medicine & Ethics, Fordham Urban Law Journal, and the NYU Review of Law & Social Change. She is the co-author of "Girlhood Interrupted: The Erasure of Black Girls' Childhood" (2017), the groundbreaking study of the adultification of Black girls. 
Professor González has served as an external reviewer for the Department of Justice, national foundations, and numerous high-impact journals as well as a consultant for the National Institute of Justice. She currently holds an appointment as a Senior Scholar in the Center on Poverty and Inequality at Georgetown University Law Center and has previously been a scholar in residence at Berkeley Law and UCLA School of Law. Professor González sits on the Advisory Committee for the Restorative Justice Research Institute and the Advisory Board for the Restorative Justice Center at the University of San Diego. Prior to joining the faculty at Occidental College she was a practicing attorney and taught at the University of Denver Sturm College of Law and Arizona State University.
Professor González has been recognized for her excellence in teaching at Occidental, including being awarded the Linda and Tod White Teaching Prize, the Loftsgordon Teaching Award, and selected as a Mortar Board Last Lecture speaker.
Selected Publications
Thalia González & Paige Joki, Discipline Beyond the Schoolhouse Doors: Anti-Black Racism and the Exclusion of Black Caregivers, forthcoming UCLA Law Review Discourse (2022)
Thalia González & Rebecca Epstein, Critical Race Feminism, Health, and Restorative Practices in Schools: Centering the Experiences of Black and Latina Girls, forthcoming Michigan J. Gender & L. (2022)
Donna Coker & Thalia González, A Call for an Intersectional Feminist Restorative Justice Approach to Addressing the Criminalization of Black Girls, forthcoming St. John L. Rev (2022)
Thalia González, Alexis Etow & Cesar De La Vega, A Health Justice Response to School Discipline and Policing, forthcoming 71 Am. U. L. Rev. (2022) 
Thalia González, Alexis Etow & Cesar De La Vega, An Antiracist Health Equity Agenda for Education forthcoming J. L. Med. & Ethics, 2022
Thalia González & Emma Kaeser, Race, Public Health, and the Epidemic of Mass Incarceration, forthcoming Neb. L. Rev. Bull. (2021)
Alexis Etow & Thalia González, Addressing School Discipline Disparities Through a Health Justice Framework, in Bill of Health (Petrie-Flom Center for Health Law Policy, Biotechnology, and Bioethics, Harvard Law School, 2021) 
Thalia González & Emma Kaeser, School Police Reform: A Public Health Imperative, 74 SMU L. Rev. F. 118 (2021) 
Thalia González, Rebecca Epstein, Claire Krelitz & Rhea Shinde, Restorative Justice, School Reopenings and Educational Equity: A Contemporary Mapping and Analysis of State Law, 55 UC Davis L. Rev. Online 43 (2021)
Thalia González, Race, School Policing, and Public Health, 73 Stan. L. Rev. Online 10001 (2021)
Thalia González, The State of Restorative Justice in American Criminal Law, 2020 Wis. L. Rev. 1147 (2020)
Thalia González, Alexis Etow & Cesar De La Vega, School Discipline is a Public Health Crisis, in Bill of Health (Petrie-Flom Center for Health Law Policy, Biotechnology, and Bioethics, Harvard Law School, 2020)
Thalia González, The Legalization of Restorative Justice: A 50-State Empirical Analysis, 5 Utah L. Rev. 1027 (2020)
Thalia González & Rebecca Epstein, Increasing School Connectedness for Girls: Restorative Justice as a Health Equity Resource (Center on Poverty and Inequality, Georgetown University Law Center, 2020)
Thalia González & Annalise Buth, Restorative Justice at the Crossroads: Politics, Power, and Language, 22 Contemporary Just. Rev. 242 (2019)
Thalia González, Alexis Etow & Cesar De La Vega, Health Equity, School Discipline and Restorative Justice, 47 J. L. Medicine & Ethics 45 (2019)
Thalia González, Heather Sattler & Annalise Buth, New Directions in Whole-School Restorative Justice Implementation, 35 Conflict Res. Q. 1 (2018)
Thalia González, Youth Incarceration, Health, and Length of Stay, 45 Fordham Urb. L.J. 45 (2017)
Rebecca Epstein, Jamilia Blake & Thalia González, Girlhood Interrupted: The Erasure of Black Girls' Childhood (Center on Poverty and Inequality, Georgetown University Law Center, 2017)
Thalia González, Restorative Justice From the Margins to the Center: The Emergence of a New Norm in School Discipline, 60 How. L.J. 267 (2016)
Thalia González, A Quiet Revolution: Mindfulness, Rebellious Lawyering and Community Practice, 53 Cal. W.L. Rev. 49 (2016)
Thalia González, From Global to Local: Domestic Human Rights Norms in Theory and Practice 59 How. L.J. 501 (2016)
Thalia González, Reorienting Restorative Justice: Initiating a New Dialogue of Rights Consciousness, Community Empowerment and Politicization, 16 Cardozo J. Conflict Resol. 457 (2015)
Thalia González, Socializing Schools: Addressing Racial Disparities in Discipline Through Restorative Justice, in Closing the School Discipline Gap: Equitable Remedies for Excessive Exclusion (Daniel J. Losen ed., 2014)
Thalia González & Edwin González-Santin, The Indian Child Welfare Act: A Legal Mandate for Social Justice and Preservation of American Indian/Native Alaskan Heritage, in Social Issues in Contemporary Native America: Reflections from Turtle Island (Hilary N. Weaver ed., 2014)
Thalia González, Protecting the Future of Tribal Communities: Ensuring Compliance with the Indian Welfare Act, in Big Ideas for Children in the Southwest (First Focused., 2012)
Courses
POLS 140 - Law and Society
POLS 234 - Juvenile Justice
POLS 238 - Human Rights in the United States
POLS 243 - Restorative Justice
POLS 244 - Constitutional Law
POLS 247 - Supreme Court Politics
POLS 249 -  Law and Social Movements
POLS 260 - Community Law Internship
POLS 295 - Mass Incarceration, Race, and Health Justice
POLS 340 - Rebellious Lawyering
POLS 341 - Justice Lab: Contemporary Issues in Law and Public Policy
POLS 345 - Constitutional Law II
POLS 346 - Civil Rights and Civil Liberties
POLS 347 - Race and Law