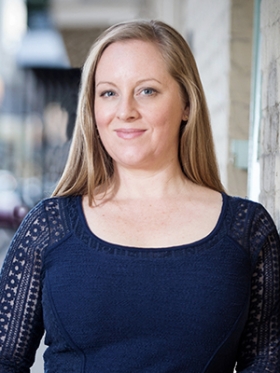 Associate Professor, Sociology
B.A., University of California, Santa Barbara; M.A., New York University; M.S., Ph.D., University of Wisconsin, Madison
Lisa Wade is a sociologist, essayist, and author. On full year leave.
Her newest book, American Hookup: The New Culture of Sex on Campus, is the definitive account of the sexual culture that dominates higher education. Dr. Wade is also the co-author of a bestselling textbook, Gender: Ideas, Interactions, Institutions; the co-editor of the anthology Assigned: Life with Gender; and the founder of the award-winning website Sociological Images.
Wade's research is found in highly-regarded academic journals, involves the relationship between culture, social inequality, and the body, especially as sexuality becomes a marker of difference and an arena of social control. She has published extensively on U.S. discourse about female genital cutting, thesocial significance of the body, and college hookup culture. You can see her list of selected publications or full curriculum vitae for more.
Well-known for her wide-ranging, critique and commentary, she has written for the New Republic, Washington Post, Politico, Guardian, TIME, and more. She appears frequently in radio and television news and opinion outlets.  Her social media accounts are followed by over 200,000 people. And she has delivered public lectures at almost 100 colleges and universities.