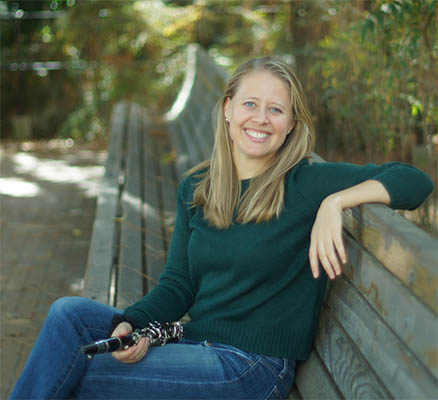 Sara Marsh (Canning) has built a sterling reputation as a clarinetist and teacher in the Western U.S. Hailing from Texas, she studied at the University of North Texas and UCLA. Early in her career, she served as second clarinetist in the Reno Chamber Orchestra and principal clarinetist in the Tucson Symphony. Since her move to California, Sara has been in demand as a freelancer for orchestral and chamber music in the Southland and has held the principal clarinet position in the Stockton Symphony since 2014. She has also been recruited by the GRAMMY awards to aid with the Classical submissions process leading up to the televised award show.

Sara is deeply committed to students and their journey. She has her own private studio and is on faculty at Mount Saint Mary's University. Building trust and genuine relationships with her students helps create an environment where students feel comfortable to be themselves in lessons. It also allows Sara an opportunity to listen and find ways to support all students based on their needs and individual situation. She brings her values of collaboration and empowerment along with a focus on excellence and inclusivity to the community of Occidental College.
When Sara is not playing or teaching, she enjoys cooking and baking, doing yoga, and watching True Crime documentaries.